Explore The Possibilities Within Your Cosmic Blueprint!
Have you been feeling disconnected or unsure of yourself?
Are you at a crossroads and looking for clarity?
It's time to reconnect with your true Self; to entertain possibility and recognize your greatest gifts! 
Your astrological birth chart is a snap shot of the solar system overhead at the exact moment of your birth and is said to hold your cosmic blueprint.
Let's embark on a field trip through your birth chart, exploring the placement of each planet and understanding how that manifests in your life.
In our time together you will:
learn the three most influential aspects of your chart

Unearth your most primal emotional and security needs



Gain insight regarding how you are perceived by others


Better understand what truly motivates you

Uncover insights in your relationship with money

Identify potential hidden talents and strengths

Fully appreciate your communication style


Understand more about your life purpose
When I purchase a service, I know I'm stepping into an energetic dance with someone. Krystin is a dance master and most definitely did not disappoint with my reading. The time flew by with magical flow and she read and related to me in ways most people don't and can't, leaving me feeling safe, supported, understood and vastly inspired through it all.

This invaluable journey with Krystin is one that you can bring into your life for the rest of your days. If you're contemplating, I say 'go for it', because you will love feeling the deepest parts of yourself awaken to your bigger purpose in this life.

I can't thank you enough, Krystin. Spot on!

Natal Chart readings are $150 and include:
a live and interactive sixty minute reading (please allow up to 75 minutes in your schedule)

an inspiring reunion with your Highest Self and your pure potential

a recording of our time together for your to download

a high quality PDF of your natal chart

insightful easy-to-access notes regarding your chart for your future reference.
Frequently Asked Questions:
Do I need to know my exact time of birth? 
The more exact your time of birth, the more accurate your reading will be.  However, you will still gain insights if you are able to narrow it down to an approximate window of time. 
Do you do 'year ahead' readings? 
Yes! My "Year in Your Life" readings are ninety minutes long and are $275. This package includes:
A live and interactive 90 minute session 
12

biwheel charts, one for each month (a biwheel chart contains your natal placements in the inner dial and current planetary placements on the outer dial) 

insight as to what you can expect throughout your coming year, helpful (and practical)  techniques to manage and confidence in your ability to navigate it successfully
a recording of our time together

a written time-line of your year ahead for your easy future access throughout your year. 
Please note:  Your natal chart must have been cast and interpreted before proceeding with a "Year In Your Life" reading. 
I loved the reading of my year ahead! It was interesting that you picked up on my possible move even though I haven't made a decision yet and the timing isn't confirmed. Hearing your insights was very reassuring and encouraging with lots of positive things to focus on. The focus of love, nurturing and expansion gave me a clear and concise idea for daily consideration as I go through the next year and made a lot of sense since I am expecting my first Grandchild soon. I really feel like I have a personal guide to keep me on track for the next twelve months. Thank you so much!
Krystin offers an in-depth glimpse into how astrology influences the events happening in our lives. Never having had my chart read before I found it very insightful and would recommend a reading if you want to understand it more. Krystin is patient in answering questions and offers a safe space to explore what comes up so you can understand how to work with the information provided. Kim
My reading with Krystin felt like a glimpse into my soul and psyche. I feel like I finally understand the challenge and the gifts of who I am in a way that can now guide me as I continue to create and live my life. She has a gift for extracting and sharing the truth! Sandi Amorim, Master Coach
I had no idea what I was really in store for, but it really got me connected a little deeper to myself. It was actually an extremely accurate reading. I finished feeling more self confident and appreciative of the hard work I've been doing on myself. Starr Rousseaux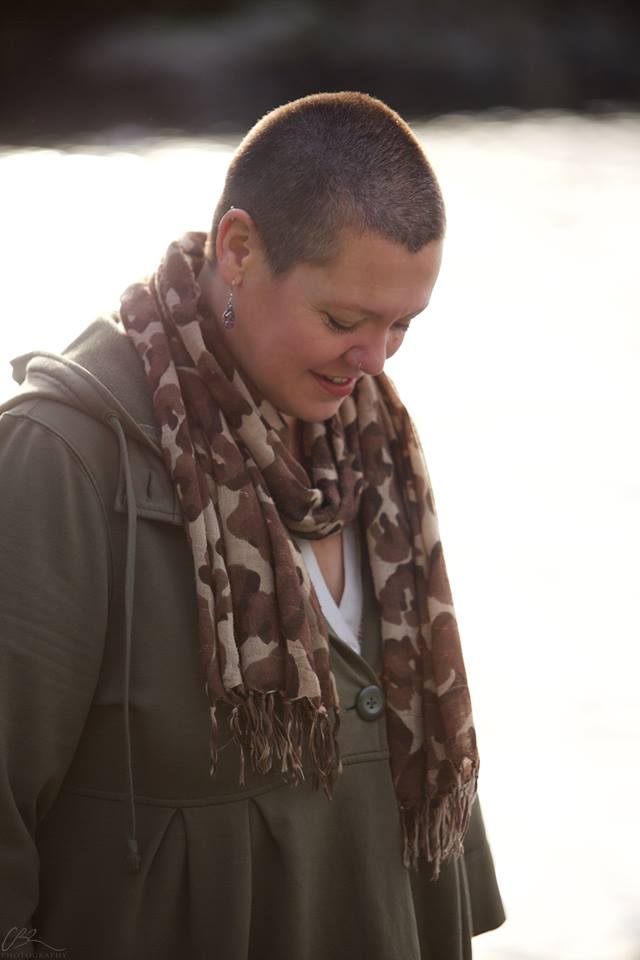 About Krystin…
Having read charts for thousands of individuals, Krystin is a gifted intuitive and a deeply sensitive soul that communicates from her heart.  She powerfully holds space for her clients as they come face to face with their purest essence, as well as relaying information in a very easy to understand way. Her approachable nature immediately puts her clients at ease and creates the freedom for them to ask very honest and candid questions. 
Krystin's extraordinary gifts were recognized at an early age and she has been mentored in the esoteric all her life.  A lifelong student of Universal Law and Magick, she is an ordained Priestess and a member of the Canadian International Metaphysical Ministry. 
You will notice Krystin's light immediately.  These aren't just readings, they are energy infusions!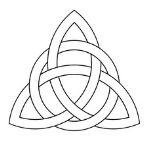 I met Krystin just a short time ago and knew instinctively that she was someone I could trust and wanted to know better. So I stalked her on Social Media! She posted a special she was offering for birth chart readings, something I've had before and know that each reader has a different context they read from. I booked it and am very glad I did. So insightful! Krystin has the ability to explain in plain language all the things about planets, houses, moon and sun that left me feeling informed and excited to own my own potential. She did this in such a way that I felt comfortable asking for clarity and sharing my thoughts. That right there is invaluable. A few words I would use to describe her would be true, kind, compassionate and integrity driven. Now go book your reading! Jill Prescott
Natal Chart Reading
Within 48 hours you will receive my online scheduler.
Readings are usually booked within 4-6 weeks.
Please note your email address will be added to my main list, please feel free to unsubscribe at any time.
Your Year Ahead Reading
Within 48 hours you will receive my online scheduler.
Readings are usually booked within 4-6 weeks.
Please note your email address will be added to my main list, please feel free to unsubscribe at any time.
Thank you Krystin. Your knowledge and insights for all things astrological combined with your ability to relate, share and deliver with clarity, honesty, and efficiency made my online natal chart reading a profoundly validating and worthwhile experience. Through this experience with you I have a new awareness and understanding. I feel more acceptance and compassion for myself, a few pieces of my life story fell into place and with this new awareness, I now move forward, navigating my way through this life with a new found sense of confidence. I am going to gift a natal chart reading to a few members of my family, because I think it will help us understand and deepen our connection. You are brilliant! Lauri Paul
I've been curious my entire life to understand my astrological natal chart and finally gifted myself with a reading as I just turned 60 years old. And, not surprising, what an amazing birthday gift I gave myself in choosing Krystin Clark as my guide!

How incredibly insightful and caringly informative she was in going through each of the natal influences that were (and are) present in my birth chart, offering both affirmative qualities and also awareness of potential challenges I may face. This reading came at a perfect time as I was ready to hear the important guidance for making new choices for ahead, both personally and professionally.

Krystin captured my true essence, highlighting my inherent core values and especially messaged my leadership strengths. Hearing this at this particular passage of my life is valuable and important. And, since the reading, I've been prompted to consider those aspects of my nature she brought to my awareness that can afford some caring attention for the betterment of my choices ahead.

Thank you for providing a visual of my chart and also the recording Krystin, I've already listened to my reading a second time to glean more insight from your caring offerings. What an awesome experience, highly recommended!  
My session with Krystin was very insightful. She verified many things that have already shifted in my life, as well as things that are to come. Intuitively we may feel what direction we should be taking but it was so reassuring to have Krystin's confirmation. She did a great job explaining the chart in detail as well as answering any of my questions. She did this in a very kind and gentle way with a splash of humour. I felt so comfortable discussing my life in detail with her and the time just flew by. After the session I had a much clearer vision of my path forward as well as a much better understanding of astrology and how it all works. I would highly recommend you invest in learning your natal chart with Krystin. It really is a road map to your journey here. Angela Beaumont, Reiki Master