Rev. Krystin Clark (She/Her)
Kaleidoscope Centre for Soulful Shifts
Author…  Speaker… Celebrant… Astrologer
The archetype of the woman in the woods has always beckoned me.
Sometimes portrayed as a crone, other times a witch, she's been driven to live in relative seclusion, surrounded by nature, wrapped in mystery.
Except, I wasn't born an 80-year-old sage.  Obviously.  Nor was I raised in the woods by wolves or surrounded by toadstools.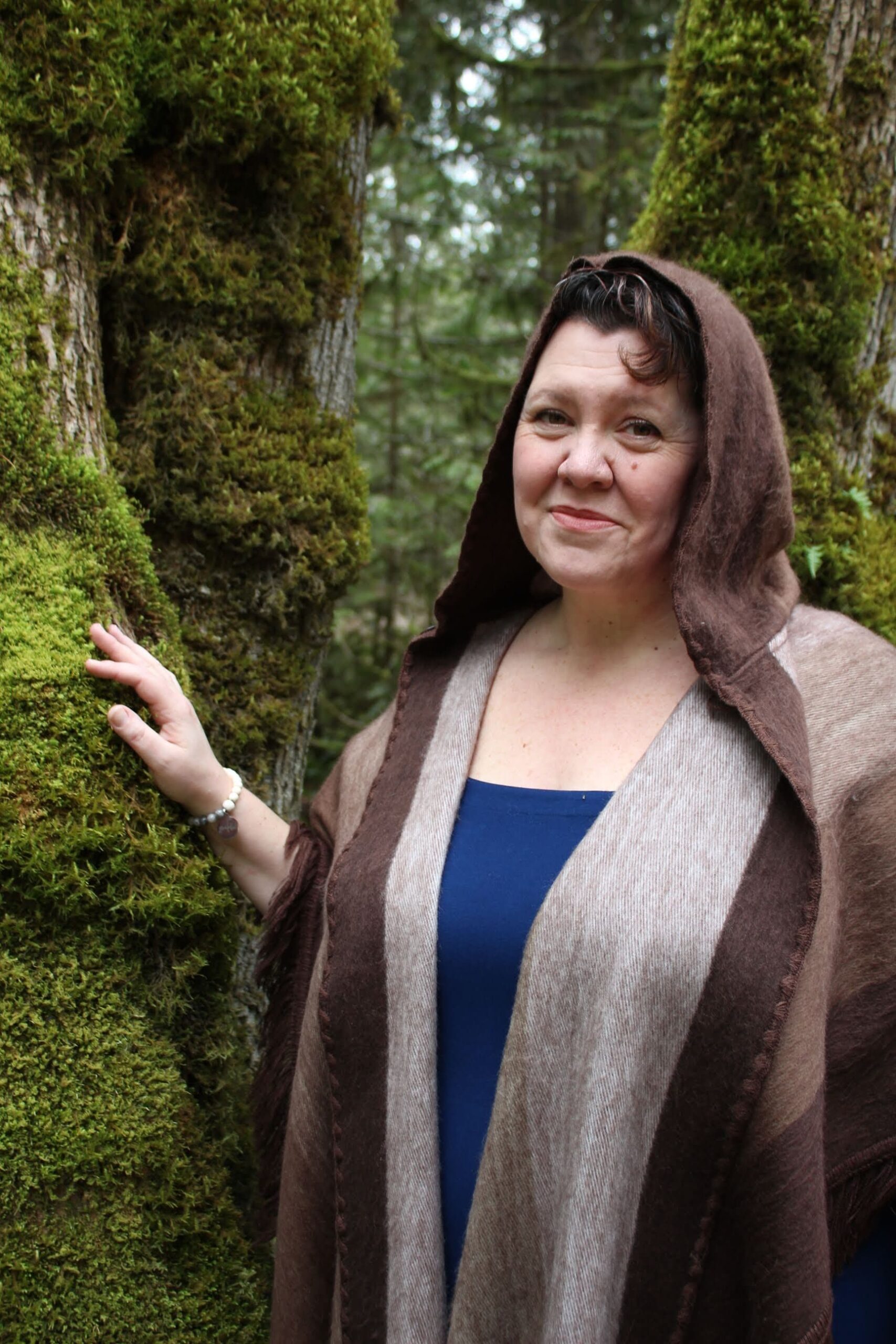 A descendent of settlers, I was raised on a paved stretch of agricultural land– traditional unceded territory of the Coast Salish people.  Devoid of any connection to nature or the Unseen,  my experience wasn't about awe or reverence.  It was about survival.  Soul-splitting experiences combined with no foundation of faith, sparked a life long exploration of philosophy, mysticism and the sacred.
My spiritual vacancy held the space for me to zig, zag, and sometimes wander in circles, before eventually connecting with the ways of my pre-Christian ancestors.  It began with an inexplicable longing to celebrate the changing of seasons and harness the phases of the moon.  For nearly three decades I have studied ancient Hermetic principles and I apply Universal Law as I walk the Wheel of the Year- an annual cycle honouring the solstices, equinoxes and the midpoints between them.
An ordained metaphysical minister, author, astrologer and speaker, I am honoured to act as a guide in the quest of self-discovery, empowerment and wonder.
Much like that archetypal woman in the woods, today I too live an intuitive life wrapped in mystery, surrounded by nature.  I'm grateful to dwell in the traditional unceded territories of Sḵwx̱wú7mesh Úxwumixw and Shíshálh Nations, where I often have a rock (or two) in my pocket as I tend to a garden of daydreams and am devoted to connecting with Spirit daily.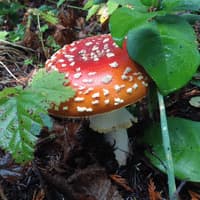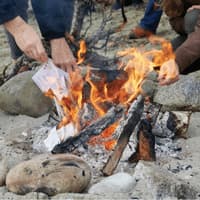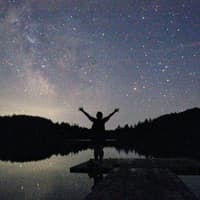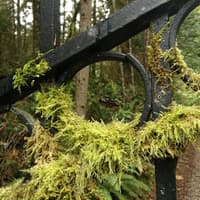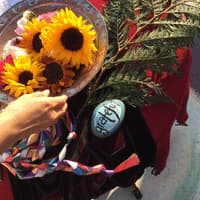 It's cold, all-consuming, and your bones rattle with fear.
Feeling lost in life is similar.
Maybe you feel like you're sleep walking through a life you fell into by default?
Or maybe you feel flatlined in obligation to those around you. 
If so, it's time to find your true North and reconnect with all the beauty and possibility life has to offer. 
You found your way to this website for a reason.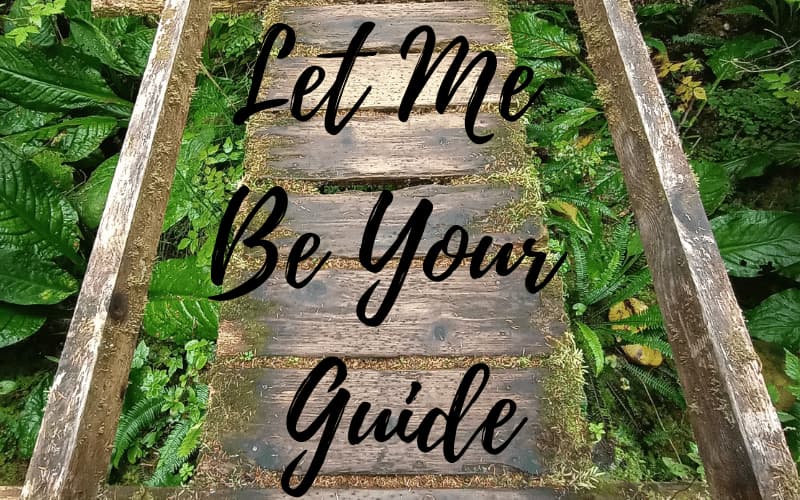 Anchor Yourself in Wonder!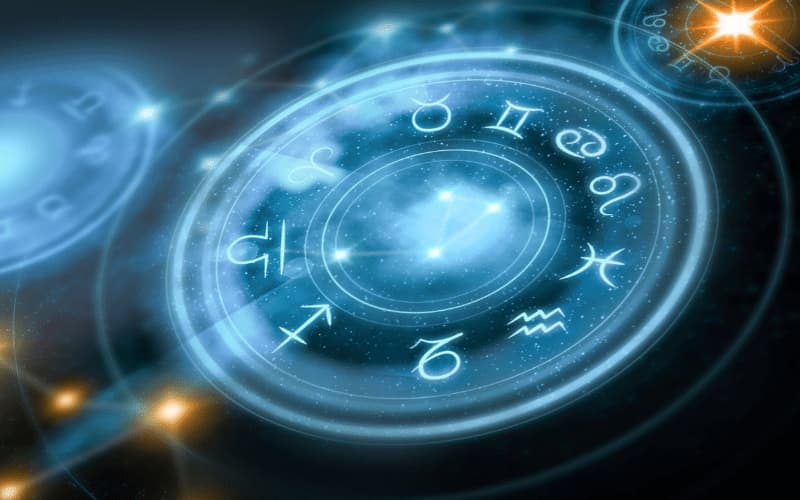 Allow me to hold the mirror to reflect your brilliance and explore your calling and potential with a natal chart reading.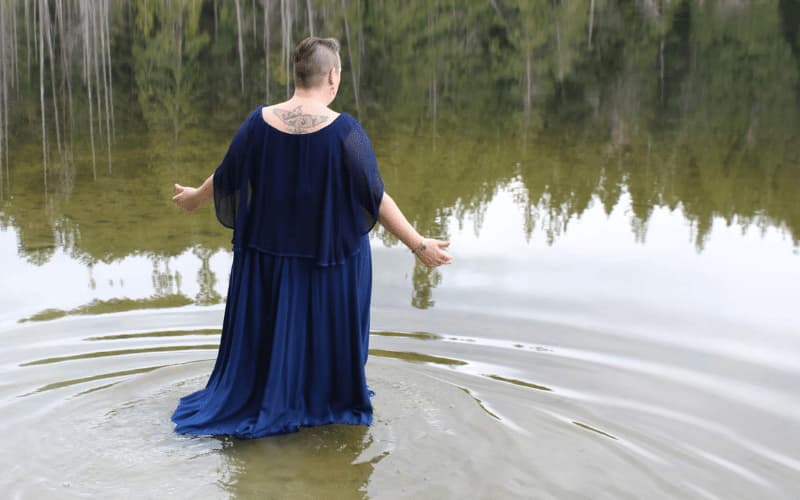 From weddings to divorce, new homes to memorials and everything in between, let's co-create a powerfully personal ceremony that honours your journey and healing.  I'd be honoured to hold space for you.