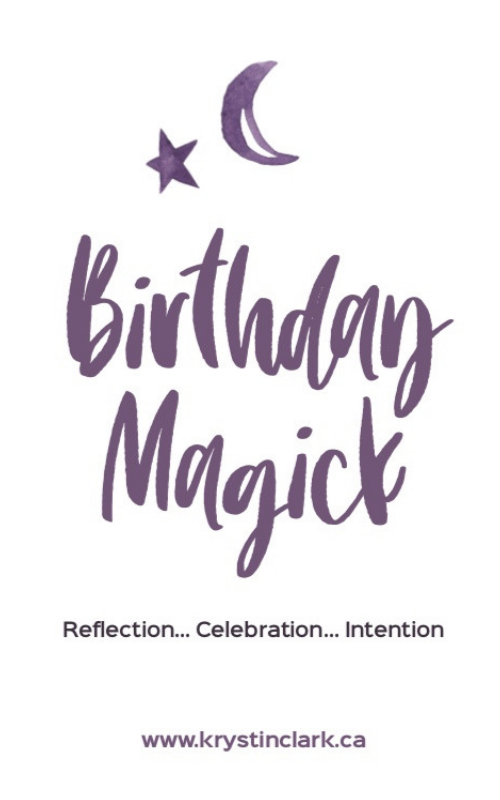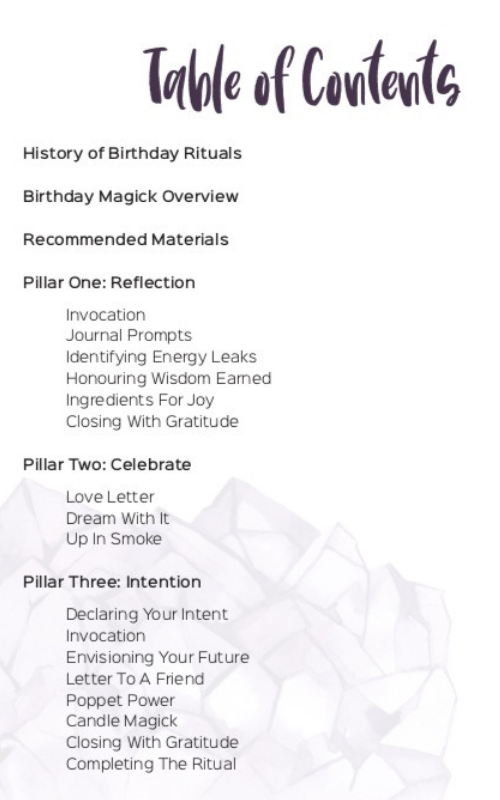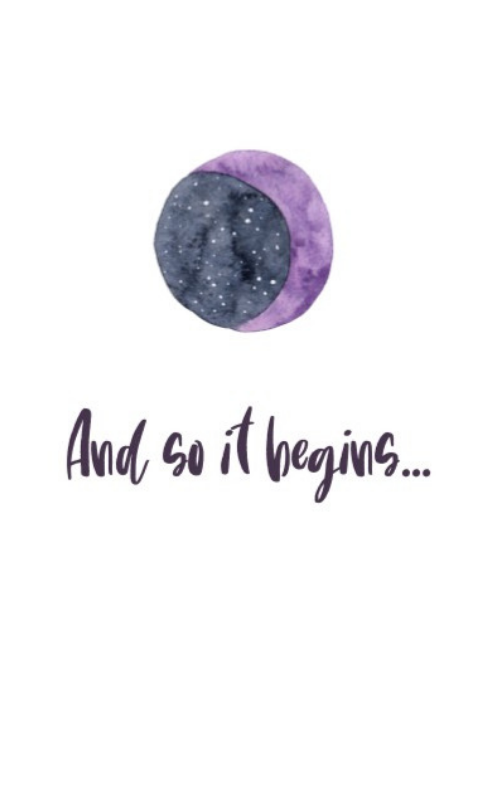 Do you yearn to honour rhythms and heed changing cycles?
Is there a craving, somewhere deep in the marrow of your bones, that longs for meaningful ritual?
Are you living a life that honours your gifts, talents and passions?
Welcome to Birthday Magick! 
YOUR BIRTHDAY IS YOUR PERSONAL NEW YEAR
HARNESS THE ENERGIES OF YOUR CYCLE
In this modern age we are disconnected from the natural cycles that surround us. The ebb and flow of the tide, the waxing and waning of the moon's phases, the turn of seasons, even a woman's menstrual cycle … each cycle has its own unique rhythm and natural energy.
One of our most personal cycles is our personal year.
A birthday isn't just a day for celebration, your birthday marks the beginning of a powerful new cycle. As the sun returns to its exact point in the sky as it was at the time of your birth, it comes bearing amplified energies of renewal and rebirth. 
Life is busy, days blur into weeks and before we know it, in what seems the blink of an eye, years have passed… maybe even decades.  Take the time this year to create the space for meaningful ritual of reflection, celebration and intention.  
THE 3 PILLARS OF BIRTHDAY MAGICK
Pillar One:  Reflection
Become crystal clear on what's working… and what you're merely tolerating.
~Invoke the four directions and create sacred space to reflect on your past year
~Identify energy leaks, honour wisdom learned and explore what brings you joy
~Close your year with gratitude. 
Pillar Two:  Celebrate
Celebration creates joy and joy is a key ingredient to the process of co-creation.
~Explore how you can celebrate yourself instead of hoping someone else will do it for you
~Commemorate your journey thus far and deeply connect with love for yourself
~Utilize magick to embody your appreciation and gratitude, before being guided to release it into the ether. 
Pillar 3:  Intention
Intention is the gateway to manifestation
~Invoke the four directions and create sacred space to declare your desired experience for your new year
~Embrace magickal properties and utilize creativity to declare your intention to The Universe
~Deeply anchor your intention while utilizing candle magick before closing the ritual with gratitude. 
INVOKE PRACTICAL MAGICK
INFUSED WITH LIFE DESIGN
FOR A POWERFUL START TO YOUR PERSONAL NEW YEAR
Now you might be thinking, "Why is magic with a 'k'?"
Because there is magic… and there is magick. 
One is rabbits being pulled out of top hats and card tricks. 
Magick is deliberately harnessing natural energies to initiate change. 
A DOWNLOADABLE E-BOOK
THAT GUIDES YOU THROUGH A RITUAL TO HARNESS THE
AMPLIFIED ENERGIES OF YOUR BIRTHDAY WEEK
Birthday Magick: A Ritual of Reflection, Celebration, and Intention.  
When purchasing Birthday Magick you'll automatically receive my monthly newsletter, if you don't wish to receive the updates please unsubscribe at any time.
Frequently Asked Questions:
How long does the ritual take?
Each pillar of the ritual may take up to ninety minutes depending on how deep you wish to go.  Keeping in mind of course, the deeper you go, the clearer your intentions are.
Do I have to do this on my actual birthday?
You are encouraged to embrace whatever is easiest for you! Maybe you'd like to embark on Pillar One (Reflection) at some point in the days prior to your birthday and explore Pillar Two (Celebration) to consider how you'd like to celebrate your actual birthday.
You could easily hold space to partake in the magickal components at some point during your birthday and the days following your birthday would be perfect to set your intentions. 
Do I need anything special to do this?
No three legged cauldron or unicorn tears required!  The most important ingredient is an open mind and willingness to contemplate.
Suggested materials are:
~A birthday cake candle and a means of lighting it
~Birthday Magick contains many journal prompts and as such is an editable PDF file. You can either put pen to paper in your journal to explore the possibilities or type directly into the document.
~A computer printer and paper for the Poppet Power segment.  Alternatively you can easily create your own simple poppet shape from the page provided.
~Scissors, pencils crayons or markers to decorate your poppet.
ABOUT THE CREATOR OF BIRTHDAY MAGICK …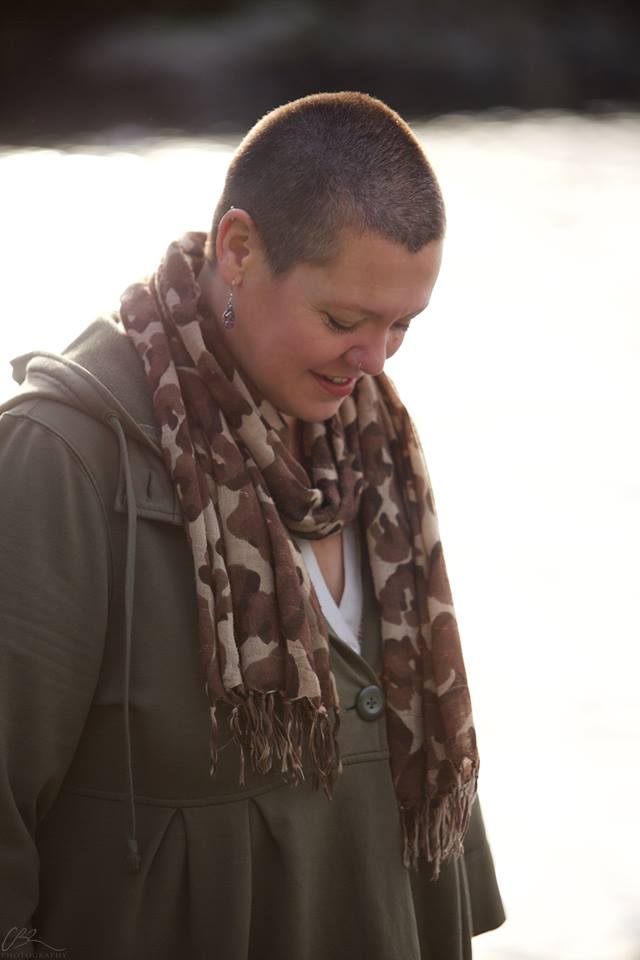 Rev. Krystin Clark
Kaleidoscope Centre for Soulful Shifts
I am an ordained metaphysical minister, member of the Canadian International Metaphysical Ministry, and graduate of the Rising Sun Sanctuary and Rhodes Wellness College.
A perpetual student (and teacher) of A Course In Miracles, the Kyballion, and a practitioner of Hermetic Universal Law, I walk and live in accordance with the ancient Celtic Wheel of the Year.
Lightworker, Wayshower, Celebrant and facilitator, I am an astrologer, Amazon best-selling author, entrepreneur, moon sister, proud independent parent… and the Keeper of a Grateful Jar.