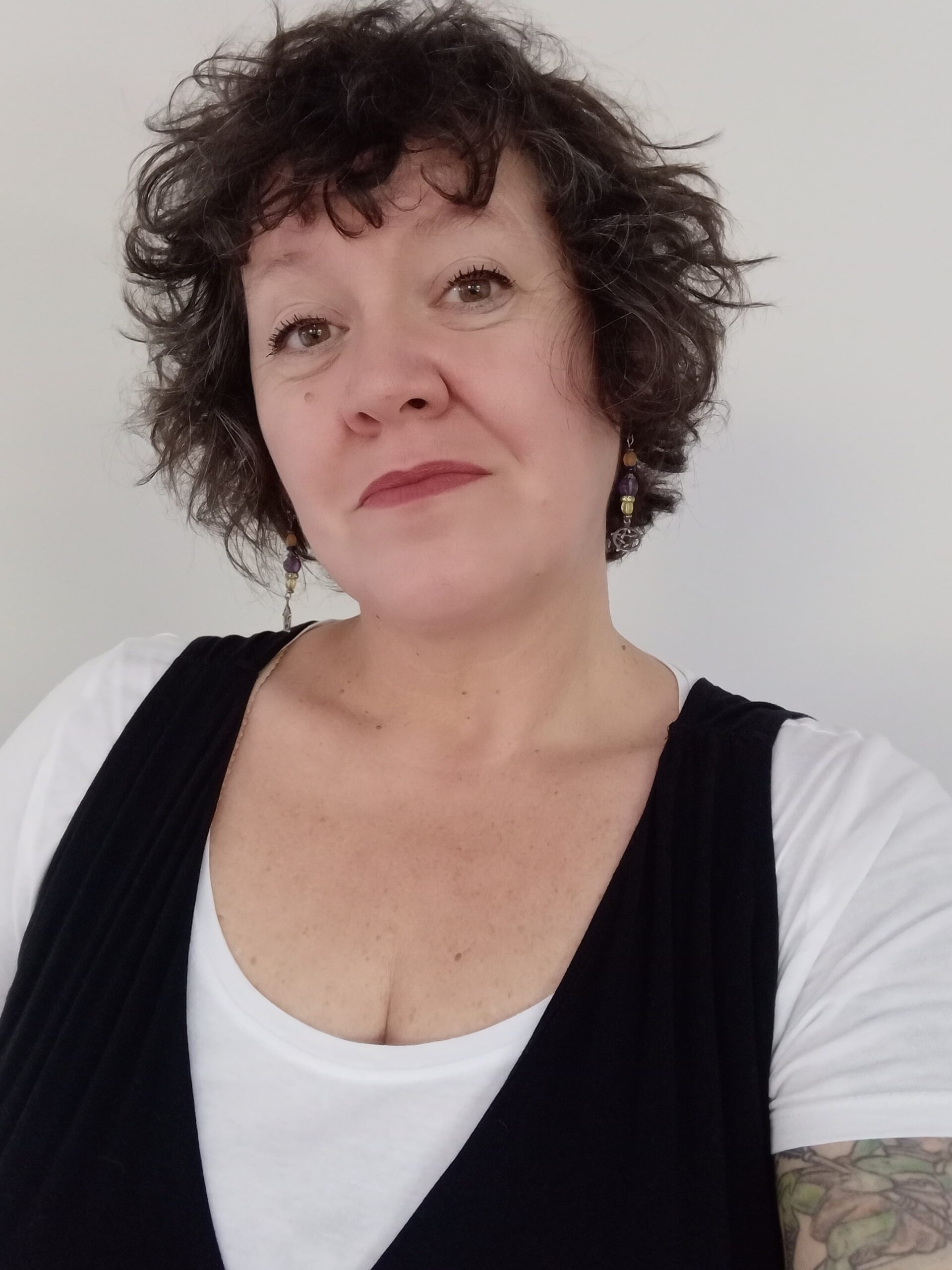 Hi there… it's me, Krystin!
Coming to you from the stolen lands of the Sḵwx̱wú7mesh Úxwumixw & Shíshálh Nations today known as "British Columbia's" Sunshine Coast.
Admittedly, you've caught me mid-transition; an empty nester currently deconstructing a life, unravelling all that was never mine, transmuting the EVERYTHINGS and preparing to embark on AN EPIC ADVENTURE!
But, I'm rambling, please, come in, come in… have a look around!  Let's explore how I may be of service supporting YOUR magickal life!
Author… Celebrant… Energy Intuitive… Conscious Creator… Speaker… Facilitator… Guide and Witch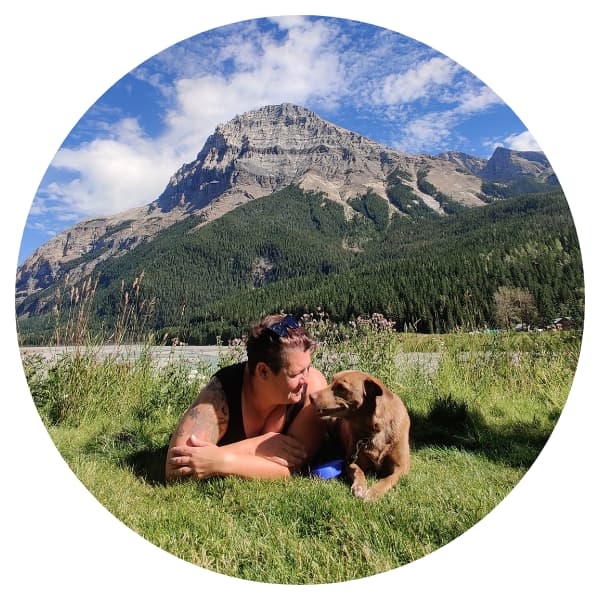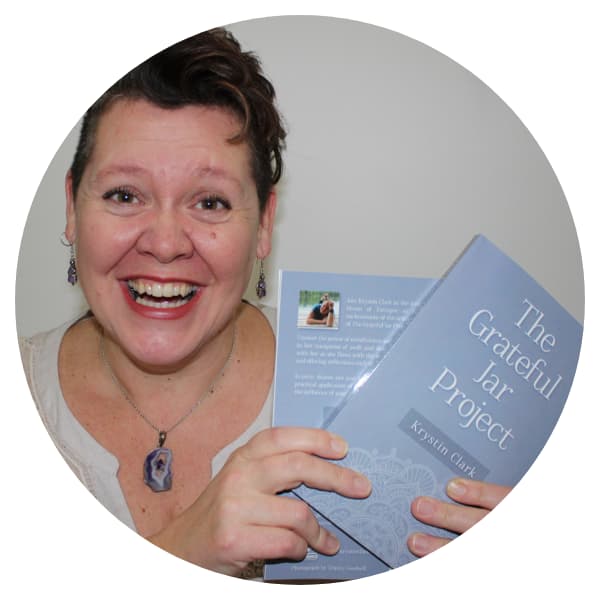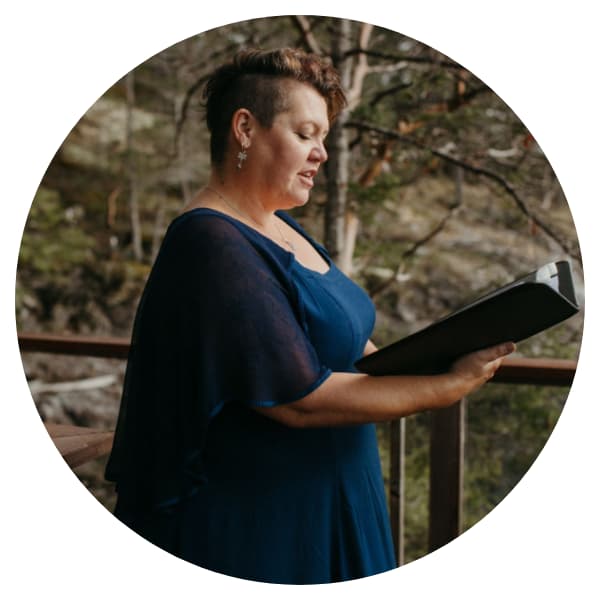 The archetype of the
wise woman in the woods
always resonated with me…
Sometimes portrayed as a crone, other times a witch, she's (usually) been driven to live in relative seclusion, surrounded by nature, wrapped in mystery.
Except, I wasn't born an 80-year-old sage.  Obviously.  Nor was I raised in the woods by wolves or surrounded by toadstools.
A descendent of settlers, I was raised on a paved stretch of agricultural land– traditional unceded territory of the Coast Salish people.  Devoid of any connection to nature or the Unseen,  my experience wasn't about awe or reverence.  It was about survival.  Soul-splitting experiences combined with no foundation of faith, sparked a life long exploration of philosophy, mysticism and the sacred.
My spiritual vacancy held the space for me to zig, zag, and sometimes wander in circles, before eventually connecting with the ways of my pre-Christian ancestors.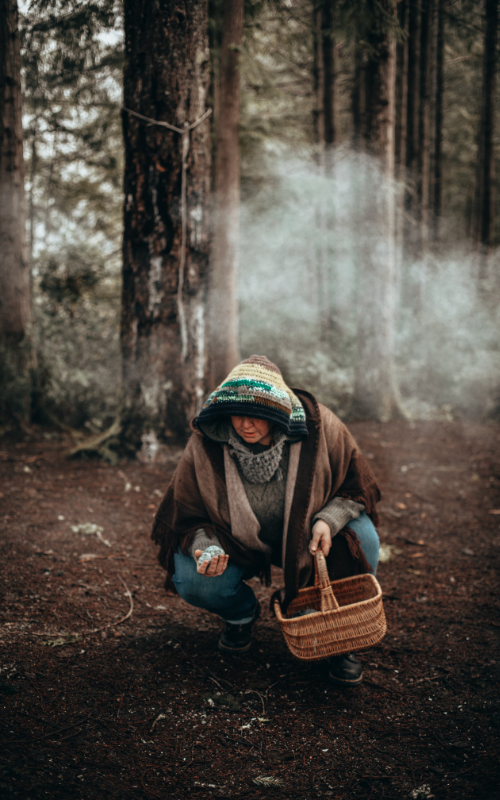 It began with an inexplicable longing to celebrate the changing of seasons and harness the phases of the moon.  For nearly three decades I have studied ancient Hermetic principles and I apply Universal Law as I walk the Wheel of the Year- an annual cycle honouring the solstices, equinoxes and the midpoints between them.
An ordained metaphysical minister, author, and energy intuitive, I am honoured to act as guide in the quest of self-discovery, empowerment and wonder.
Much like that archetypal woman in the woods, today I too live an intuitive life wrapped in mystery, surrounded by nature.  I acknowledge I live on the stolen lands of Sḵwx̱wú7mesh Úxwumixw and Shíshálh Nations, where I often have a rock (or two) in my pocket as I tend to a garden of daydreams and am devoted to connecting with Spirit daily.