THIS IS A

POWERFUL

 YEAR OF TRANSFORMATION!
The kind of year that you will look back and exclaim,
"that's when everything changed!"
You feel it in your bones…
You are being called to shed the outdated beliefs that are blocking your path to inner freedom! 
Are you ready to rise?
GIFT YOURSELF A YEAR OF ASTROLOGICAL SUPPORT
WITH CELESTIAL GUIDANCE
Celestial Guidance includes FOUR astrological readings throughout the year!
My wildly popular Your Year Ahead reading followed by
THREE additional Seasonal Support Sessions!
Specifically designed to support you remaining anchored in the flow & embarking on your next expansive steps.
In Your 90 minute Year Ahead Reading You Will :
~Explore your FULL year ahead
~Discover the core themes you'll be navigating
~Develop awareness of the specific areas of life that will be activated according to your personal chart
~Learn about the major upcoming planetary aspects, transits, specific moon cycles and eclipses
~Identify potential periods of ebb and flow
~Recognize how the Universe is trying to get your attention and become clear what you are being asked to release or embrace
~Reawaken your enthusiasm of your boundless potential!
In Each 60 Minute Seasonal Support Session You Will:
~Dive deep into the season ahead exploring specific aspects unique to you and your chart
~Attain deep understanding of the season's New Moons, specifically what degree and astrological house it is happening in for you
~Maximize the power and alignment of your New Moon intentions
~Identify self-care strategies and coping techniques to easily navigate the energies ahead
~Walk away deeply anchored in spirit, confidence and possibility!
BONUS:
Receive exclusive New Moon and Full Moon astrological energy forecasts to help navigate the quickly changing energies!
THAT'S TWELVE MONTHS OF
IN-DEPTH ASTROLOGICAL SUPPORT 
THROUGHOUT YOUR YEAR!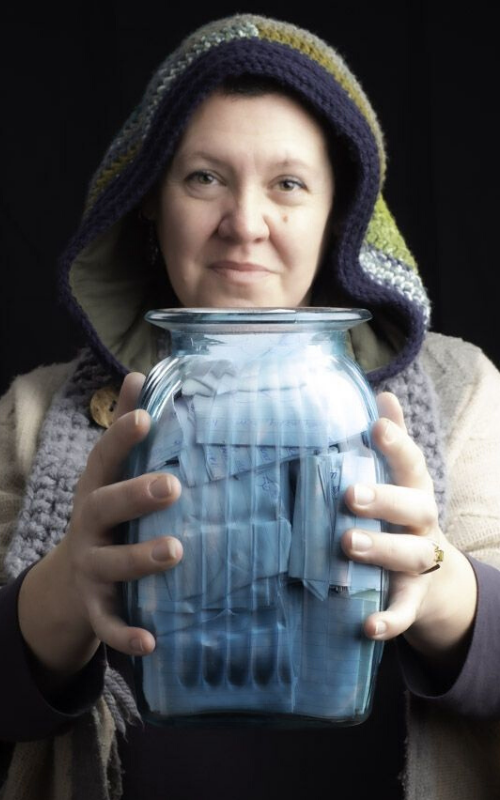 About Krystin…
Having read charts for thousands of individuals, Krystin is a gifted intuitive and a deeply sensitive soul that communicates from her heart. She powerfully holds space for her clients as they come face to face with their purest essence, as well as relaying information in a very easy to understand way. Her approachable nature immediately puts her clients at ease and creates the freedom for them to ask very honest and candid questions.
Krystin's extraordinary gifts were recognized at an early age and she has been mentored in the esoteric all her life. A lifelong student of Universal Law and Magick, she is an ordained Priestess and a member of the Canadian International Metaphysical Ministry as well as a graduate of Rhodes Wellness College Life Skills Coaching and Counselling programs.
You will notice Krystin's light immediately. These aren't just readings, they are energy infusions!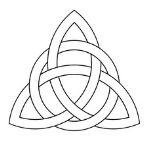 When I purchase a service, I know I'm stepping into an energetic dance with someone. Krystin is a dance master and most definitely did not disappoint with my reading. The time flew by with magical flow and she read and related to me in ways most people don't and can't, leaving me feeling safe, supported, understood and vastly inspired through it all.
You will love feeling the deepest parts of yourself awaken to your bigger purpose in this life.
My reading with Krystin felt like a glimpse into my soul and psyche. I feel like I finally understand the challenge and the gifts of who I am in a way that can now guide me as I continue to create and live my life. She has a gift for extracting and sharing the truth!
I loved the reading of my year ahead! It was interesting that you picked up on my possible move even though I haven't made a decision yet and the timing isn't confirmed. Hearing your insights was very reassuring and encouraging with lots of positive things to focus on. The focus of love, nurturing and expansion gave me a clear and concise idea for daily consideration as I go through the next year and made a lot of sense since I am expecting my first grandchild soon. I really feel like I have a personal guide to keep me on track for the next twelve months!
Discover the exhilarating freedom of being yourself and giving yourself permission to want what you want!
Experience the power that comes from embracing inner gifts and the joy that regular practice brings.
Maximize your New Moon intentions, learn to honour cosmic ebb and flow.
Empower yourself with the profound reassurance astrology provides.
Understand the Universe's greater plan!  
Gift Yourself A Year Of Astrological Support
~A 90 minute Your Year Ahead reading
~THREE 60 minute Seasonal Readings Sessions
~Exclusive IN-DEPTH weekly Astrological Energy Forecasts every Sunday
~Tangible tips to help you harness the moon's energy as it navigates through each zodiac sign.
Your Investment Is:
12 payments of $70 (Cdn)
or $850 (Cdn) paid in full
If you are ready to explore the possibilities, email me at:  
All emails will be replied to within 2 business days.