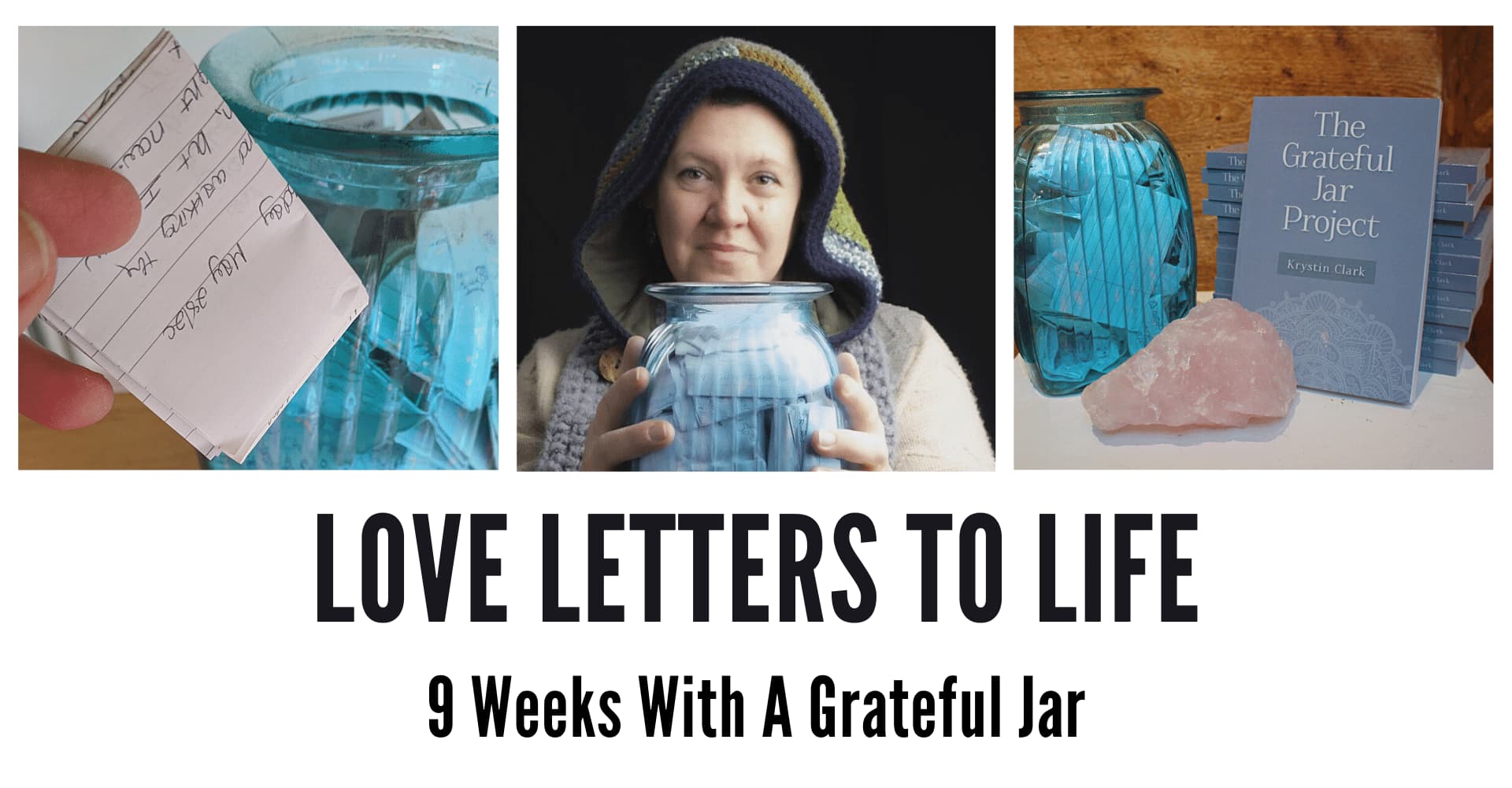 What if you dared to love
 your life as it is right now?
Not when you have four more zeros in your bank account.
Not when you've dropped twenty pounds, have moved to your beach dream home 
or have met the love of your life.
How would your life respond if you deliberately refocused on gratitude?

What would shift?
I'll give you a hint:  it's going to be gooooooood!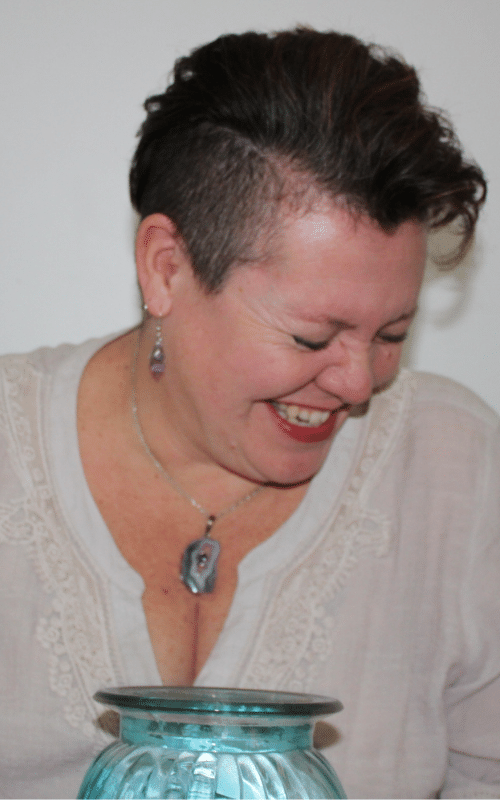 Creating a daily gratitude ritual so that you have a peaceful mind and a buoyant heart. 
Developing greater presence in your day so that you are able to savour the little things. 
Becoming open-hearted enough so that you can to deeply accept compliments without feeling uncomfortable or self-conscious.
Shifting your focus so that you create more balance in your moods and feel empowered!
Taming your racing mind so that you experience more tranquility and tap into your inner guidance. 
Meeting yourself with kindness and compassion so that you begin to love yourself, your body and your life!
Now Imagine Combining That With… 
being a part of an authentic and uplifting community and experiencing a deep sense of belonging! 
having the continuous support so that you are inspired to maintain your Grateful Jar long term AND maximize the profound benefits of this practice! 
Being able to bounce questions off of me, pick my brain and receive guidance derived from more than six years of tending to my own Grateful Jar!
That's a powerful combination!
Upon enrolling you receive IMMEDIATE ACCESS to Module One for you to dive in and explore.   Every seven days you will be emailed a new unlocked module for you to watch at your own convenience. 
You will be invited to participate in the private Grateful Jar Collective Facebook community for the next nine weeks!  Here you will connect with others on this journey and have regular access to myself!
Plus, you'll receive an exclusive invitation to join me and The Grateful Jar Collective LIVE every second week for our Soulful Sunday Sessions!
Added Bonus!  Each month you'll receive a recorded New Moon Ceremony for you to create sacred space for yourself and deeply nourish your spirit at your own convenience!  Honour the beginning of a new lunar phase, harness unseen cycles and re-anchor your commitment to gratitude.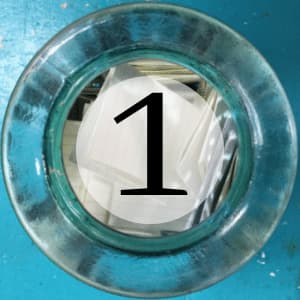 Module One:  Setting the Parameters and Establishing the Habit
Establish when and how you will connect with daily gratitude, then explore reminders & reinforcements for you to quickly gain traction.
Learn the scientifically proven method to AMPLIFY the benefits of your new gratitude practice.
Discover the magic words that anchor this into your subconscious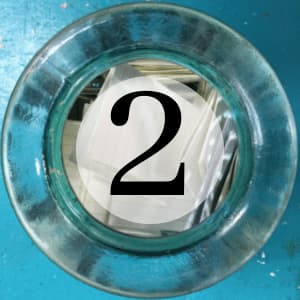 Module Two:  Understanding Energy Attachments
Discover the game-changing awareness of what emotion frequently camouflages as gratitude!
Learn the #1 gratitude pitfall (because who would have thought there could be one) and b

e empowered to navigate around it!
Understand what it really means to "raise your vibration" and learn practical techniques to do so!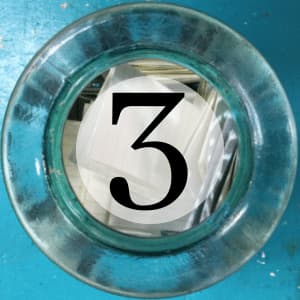 Module Three:  Leaning In and Stretttttcccchhhhhing It Out
Understand the prepetual 'upward cycle' of gratitude.
Broaden your experiences and explore the never-ending potential of where to discover gratitude
Learn specific strategies to breathe life and soul into your gratitudes, increase the flow of seratonin and other feel good hormones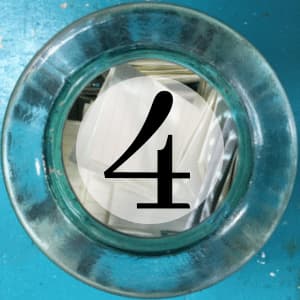 Module Four:  Practicing Presence
Practical, easy techniques to transform your Grateful Jar into an act of devotion.
Recognize the collective experience of imposing perfection on ourselves, and breaking through what I refer to as, "certification validation". 
Be inspired to meet your day with increased awareness and reverence!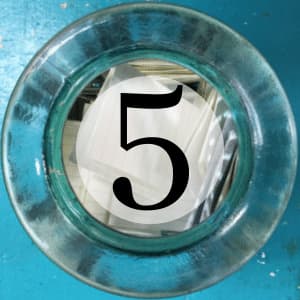 Module Five:  Acknowledgement and Authenticity
Be encouraged to meet your emotions as messengers and lean into what they are telling you.
Empower yourself to experience your feelings without disconnecting or trying to shift out of it.
Discover how to navigate emotions without energetically amplifying them!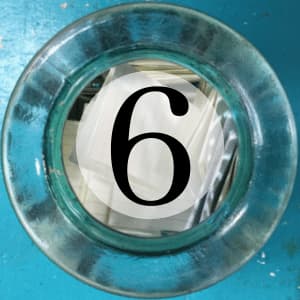 Module Six:  When Shit Gets Real… Real Tough
Powerfully reflect on your progress thus far so you deeply anchor your practice!
Recognize yourself as a sovereign being so that your emotions aren't being dictated by circumstances or experiences.
Understand how to navigate your gratitude practice during inevitable times of darkness or despair.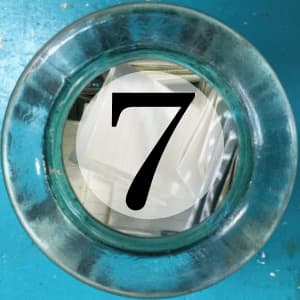 Module Seven:  Shifting Into Acceptance of the Unpreferred
Declare yourself co-creator of your life; identify and harness your greatest power!
Learn discernment so you don't leak energy through your reactions.
Begin softening your resistence to moments of contrast!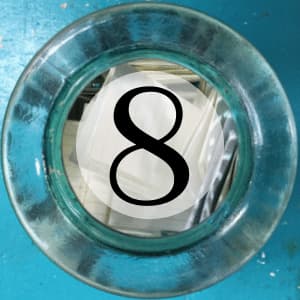 Module Eight:  Cultivating Happy Moments
Explore what brings you joy and start claiming windows of time to cultivate happiness!
Begin fine tuning your days to create more ease and relaxation.
Reprioritize yourself and reclaim your freedom of choice!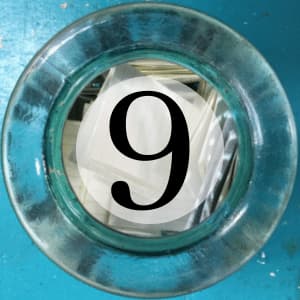 Module Nine:  Invoking Abundance
Understand how you naturally become a beacon of possibility by maintaining a Grateful Jar.
Learn how to tend and nurture your emotional, physical and mental energy fields to reach self-mastery.
Learn the #1 manifestation backfire! Be inspired to playfully connect with your desires and invite them into your experience.
A Grateful Jar is a wonderful way to deepen your gratitude practice.  In this busy age, it can be easy to forget your gratitude practice, but this project reminds you of the importance of embedding gratitude into your day!
The shifts I've experienced from the program are profound– my entire attitude has transformed to one of anticipation and excitement for the future… even in this crazy time we find ourselves in.  In short, I cannot recommend working with Krystin highly enough.  Your life will be transformed!
If you are seeking to raise your vibration and fully connect with being present – then this is the perfect program for you! The benefits of the program are lasting as the guidance has become apart of my daily gratitude practice.  
Krystin's beautiful spirits shines as she leads what she practices daily.
Scientifically Proven Benefits!
Gratitude practices have been extensively researched and scientifically proven:
to enhance psychological resiliency

 

so you can handle daily life events with more ease!
to activate your parasympathetic nervous system, increase

 

the flow of feel-good hormones and decrease anxiety/depression!
to lower blood pressure and reduce stress, helping you

 

avoid burnout!
to reduce materialism so you

 

become more content with what you already have!
to lessen 

inflammation and improve physical healing on a cellular level thereby reducing physical aches/pains and experience more energy!
to improve the quality and duration of your sleep so you wake up feeling grounded and ready for your day!
Now, You May Be Thinking…
"I'm already pretty grateful"
Did you know that it's been scientifically proven that writing down what you're grateful for has a far greater impact than thinking or talking about it?
You'll be encouraged to cultivate gratitude for specific events from your day rather than practicing broad general statements of appreciation.
As a result you'll navigate your day with more presence and mindfulness.
Not only will you be surprised at the difference this powerfully simple act makes, your gratitude practice will be taken to entirely new depths!
I thought since I have a loose, regular habit of intentionally expressing gratitude most days, this would just be a nice addition.  It really surprised me that having this daily practice and the physical reminder of the ritual made such a difference! I'm recommending this program to everyone I know, even if they already have a gratitude practice.  You're in for some major happiness shifts!
You've tried a daily gratitude practice in the past, but it felt forced and superficial. 
I was unsure about joining but I'm delighted I opened myself up to the opportunity!  With Krystin's encouragement and guidance, I established a consistent daily gratitude practice and it has transformed me. My journey was deepened by the other dynamic, authentic, and thoughtful members of the cohort. If you are drawn to this opportunity, I whole-heartedly encourage you to do it.
Or Maybe You're Thinking…

 
"I'm not a fan of sharing in online community"
Hey, as a hugely-sensitive introvert, I completely understand!
Yet believe me when I say an extra level of magic happens within the community.
As a trained wellness coach and brilliant group facilitator/guide (someone else's words, not mine) I create a nest of compassion and empathy where you'll be met and accepted, exactly where you are, yet gently invited to begin seeing your life from a new perspective.
The Grateful Jar course provided me with a deepening return to awareness of the present moment.  Enough of these moments, noticed and recorded each day, seemed to tip the teeter-totter of my life back into gentle balance.  It's not always easy to remember my gratitude practice, but learning kindness towards my inconsistencies is also a valuable gift.  Krystin opens a path she has cultivated with care and sensitivity for all of us to discover for ourselves.     
The more challenging life is, the more crucial it is to access the ability to acknowledge – and celebrate – gratitude.
Krystin provides the guidance and support to deepen gratitude into an uplifting and nurturing practice.  The weekly Zoom sessions enhanced my experience by providing an opportunity for connection and sharing.
Daily gratuities written and placed in a jar might be something you've heard of
but how many people actually commit to doing it or maintain the practice long-term?
Soulful guidance and encouragement
combined with weekly inspiration,
extra explanations and meditations
will help you anchor this practice!
Our virtual community allows for sharing a-ha moments and revelations
A very unique momentum quickly builds and you'll begin noticing benefits sooner than you'd think!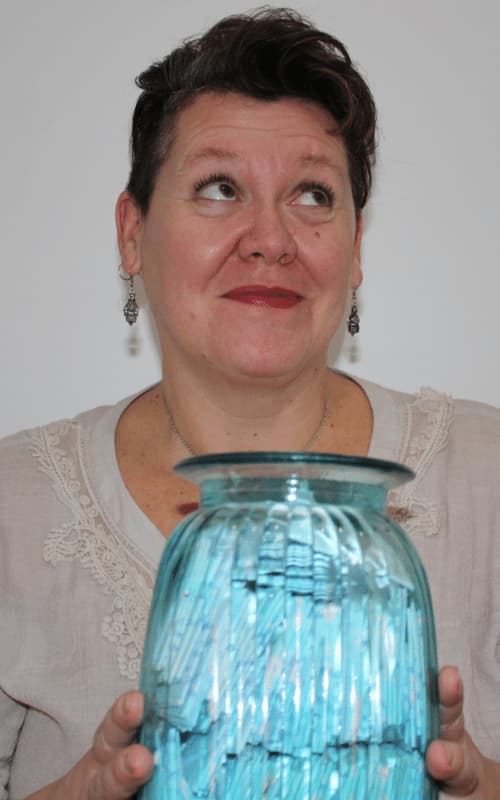 My name is Krystin and I am the Keeper of a Grateful Jar.
It all began for me back in 2015 when I wondered how my life would change if I devoted a year to focusing on what I had to be grateful for… no matter what happened.
Having played around with with gratitude journaling for nearly two decades (I tend to learn my lessons the hard way) I had just enough first-hand experience to know it worked, but hadn't connected the dots to really devote myself to the practice.
I know what it's like to live a seemingly flat-lined existence of obligation, sleepwalking through life, with everyone else's needs and interests ahead of my own.
I know what it's like to walk away with nothing other than two small children holding each hand and re-building a life from scratch.
I know the journey of overcoming poverty mentality and rewriting my personal worth and relationship with abundance.
I also know the powerful shift that occurs when you take ten minutes to focus on gratitude everyday.
Since then, my journey with my jar has evolved into a best-selling memoir "The Grateful Jar Project".
My experience has inspired thousands of individuals to start the habit and I've had the honour of guiding hundreds of individuals in deepening their practice and magnifying the life-changing benefits! 
I am a trained Life Skills Coach and Counsellor and an ordained Metaphysical practitioner.
Deeply empathetic and highly intuitive I am brilliant at creating and holding safe space, or as one of my clients recently described "a nest of empathy and compassion".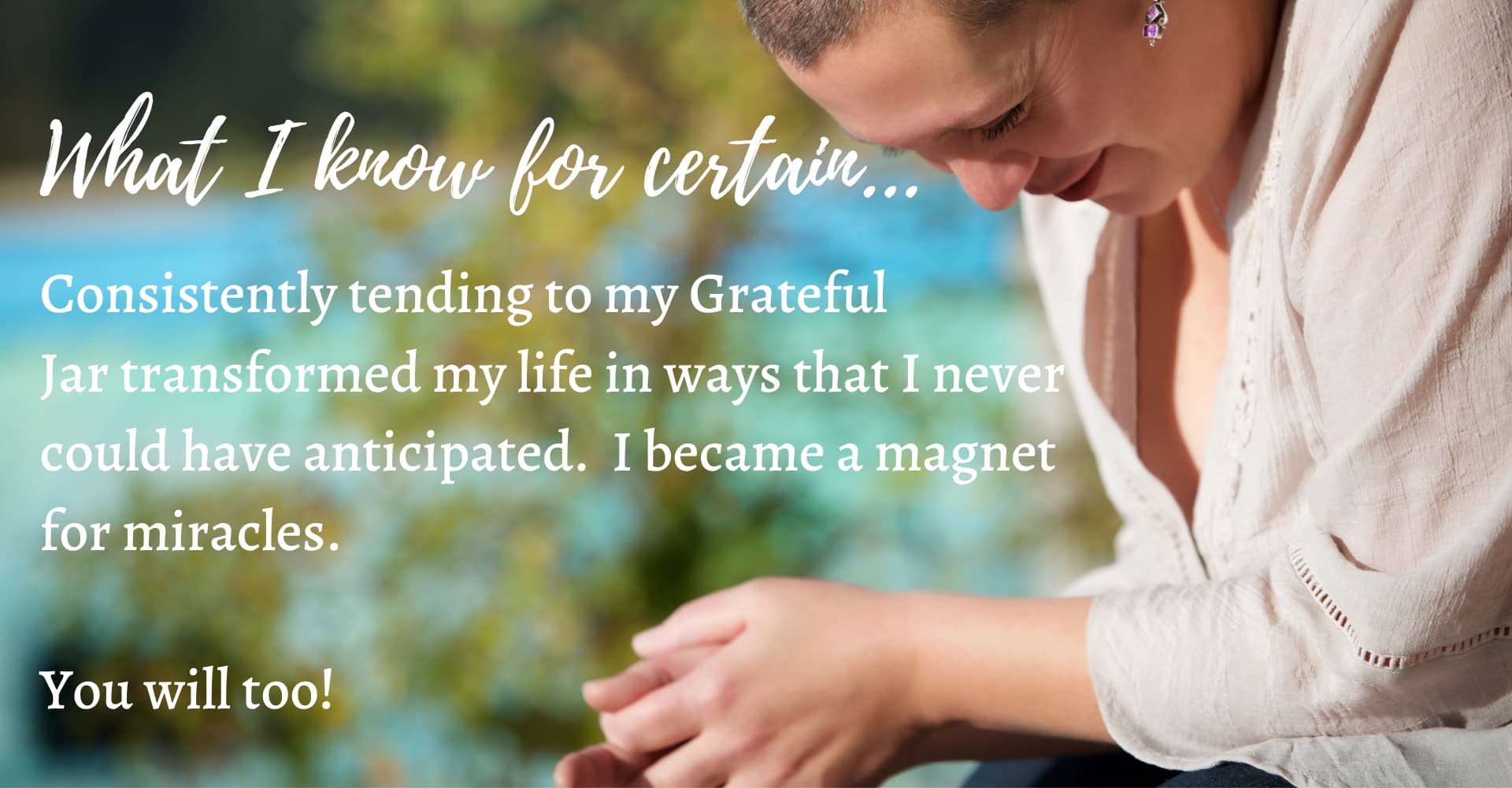 Love Letters to Life (9 Weeks With A Grateful Jar)
Note:  All prices are in CAD– US and Int'l purchases will be converted to USD via PayPal
The Grateful Jar Course:  Following the philosophies and principles of the Grateful Jar Project, this nine week course will provide you with the knowledge, understanding and inspiration to embark on your own Grateful Jar journey!  (12 month access)
Weekly Gratitude Themes:  to 'prime your pump' and help your gratitude flow with ease.
Nine Meditations: included in your weekly lessons, these meditations are designed to flood your cells with gratitude, appreciation and wonder!
Four One Hour Sessions & Coaching: supporting you in implementing the daily ritual and build momentum in your new practice!
Ask For Insights:  Have a topic you want to explore?  Email me your question so your practice can escalate to where you are at.
Private Community & The Grateful Jar Collective:  Join like-minded, heart-centered peers empowering and celebrating each other to reclaim their positive outlook!
Be inspired to look at your life in new ways!
9 WEEKS WITH A GRATEFUL JAR!
CAD
(US & Int'l purchases will be converted to USD via PayPal)
Registration closes soon!
CDN or USD based on location
CDN or USD based on location
Frequently Asked Questions
Frankly, some of them are comments rather than questions! 
Who is this program for?
This program is for women genuinely wanting to appreciate their life more.  
How long is the course?
The curriculum is nine weeks long.
How much time is required?
Ten minutes per day writing your gratitude out longhand. 
The recorded modules (released once every seven days) lasts anywhere from 10-15 minutes and the meditations can run anywhere from 10 – 20 minutes.  
I'm hesitant about the amount of time in front of a screen.
I understand, as such, the recorded modules are as condensed and brief as possible, as well as accessible for when it's convenient for you. 
I'm an introvert and I'm nervous about the online community.
The program is designed for you to engage as much, or as little, as you'd like.  I invite you to show up exactly as you are! It is my commitment to honour your time, your energy, and your capacity. 
Will I have direct access to Krystin?
YES! You will have direct access to Krystin during the live calls every second Sunday, as well as our monthly circle. You will also have access to her through the online community.  If you do not want to be a part of the virtual community, or if you have a confidential question, you can reach out to Krystin directly via e-mail. 
Am I able to have 1-on-1 time with Krystin?
Should you wish to connect one-on-one, individual sessions are available at $150/hr.
When are the live calls?
We connect via Zoom every second Sunday at 10am (Pacific) for sixty minutes.  If you aren't able to make it, these calls are recorded and replays sent out.  Plus, if you have a question, email it to me in advance and I'll make sure it gets answered for you to catch on the replay. 
What is a New Moon Circle?
A New Moon Circle is a gathering honouring the beginning of a new lunar cycle.  New Moons are said to be powerful times for intention setting as such we gather in ceremony to re-anchor our commitment to our gratitude practices. 
What do you do in a New Moon Circle?
We begin with a prayer, a round of introductions and sharing.  You are encouraged in a moment of silence to recognize what needs to be released to deepen your gratitude practice.  You will be guided through a moment of release. We will unite our energies as one to offer healing to one another, the world at large, and to recommit to our gratitude practice for the moonth (or month) ahead.
When are the New Moon Circles?
New Moon Circles take place on the day of the New Moon (or as close to it as possible) at 6pm (Pacific).  There is no New Moon Circle scheduled for July as I will be away camping. 
How long is a New Moon Circle?
Depending on the number of participants and level of sharing, the circles can run anywhere from 60 minutes to 90 minutes.  We will be mindful of time so as not to run over.
If you have another question or you're not sure if Love Letters to Life:  9 Weeks with a Grateful Jar is right for you at this time, I'm more than happy to connect! Please send me an email at:  krystinclarkcreates@gmail.com
Are you ready to discover how your life will respond when you deliberately refocus on gratitude?