I am committed to hosting online New Moon and Full Moon Circles until physical distancing/self-isolation is a thing of the past. 
These mixed-gender Virtual Moon Circles are open to all BEings looking to connect in the spirit of Oneness, to honour natural cycles, and nurture their spirits. 
What can I expect at one of these gatherings?
These gatherings are sacred space and held in reverence. 
I've spoken with my dog, and she has promised to do her very best to cooperate and hold the container with us, although sometimes you can hear her singing in the background. But all voices are beautiful, right? 
This is a Metaphysical and Earth-based ceremony. 
We begin by acknowledging the traditional unceded territories on which we gather and pray for true reconciliation for the Highest Good of All.  We call forth the directions of Nature and the corresponding Element, invite our Ancestors in the non-physical to gather with us in the spirit of love, healing and support, as well as calling in the names of any BEings we would like to offer healing to (should they be open to receiving it).
There is singing, chanting, drumming, and prayer.  Singing and chanting help to raise our vibrational frequency, and drumming symbolizes the collective heartbeat.
Together we amplify and join our personal Energy fields in a group visualization offering healing to Mother Earth and all of her inhabitants.  We pray that every BEing be relieved of any suffering, and that the world's leaders will act with truth, compassion and grace for the Highest Good of All.
Depending on the number of participants there may be a round of heartfelt sharing should anyone feel called.  This is a space to receive healing, offer healing, raiser our voices and vibrations.  To be heard and to offer witness. 
The 3 Sacred Rules of These Circles:
1.  Come as you are and honour your needs.
2.  Unconditional listening if another chooses to share.  This means no cross-talk, no feedback, no "Oh, I'm sorry you're going through that", no helpful hints (no matter how well intended). Give them the gift of being heard, being witnessed, and being accepted without being fixed.  Deep listening is powerful medicine. 
3.  Help create a safe space by actively listening and honouring confidentiality.
Recently Asked Questions:
How long do these Circles last?
Each circle is one of a kind, though usually they average around two hours. 
Do I have to stay for the entire circle?
Nope! These are unique circumstances these days, and we all understand if you are little people that need to be put to bed, or paid attention to.  If at any point you need to step out, we understand.
Can I invite a friend? 
Yes!  Please share this link with them, so they can learn more about the offering and see if it's a fit for them.  All I ask, is that for the sake of simple, streamlined communication, they enter their email on this page so  they will receive all gathering URL's and updates directly, and reduce the back and forth. 
Do I have to share? 
Not at all.  This is an opportunity for you to honour what YOU need. I appreciate that this may be the first time you are connecting with some of the women gathering.  Do not feel pressured or obligated.  We will accept you exactly as you are. 
Do I need to have a drum?
No.  If you have a rattle, or some other instrument, please feel free to have it near by. But guess what?  You don't need to have or do or be ANYTHING  (only respectful of the 3 rules mentioned above).
Do I have to sing?
Yet another "no".  
That being said, many of us have stories that our voices aren't good enough.  While we will respect your choice not to sing, please consider taking the opportunity to reclaim the power of your voice and heal your relationship with it for the Highest Good of All.  
Do I need to do anything to prepare? 
Do what helps set the tone on your end.  Maybe this is to light a candle or burn some sage.  The only thing you "have to do", is upload Zoom.
Is there a charge for participating? 
This is a free offering in the name of Oneness, healing and peace. That being said, if you are inspired to offer a gratitude donation afterwards, that is always deeply appreciated.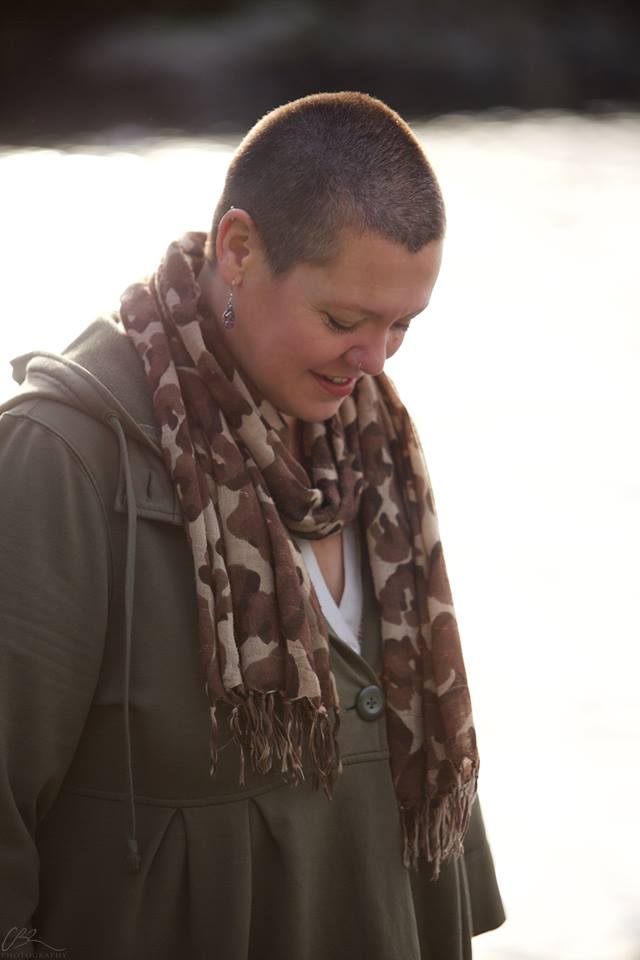 Rev. Krystin Clark

Kaleidoscope Centre
For Soulful Shifts
I am an ordained metaphysician and proud member of the Canadian International Metaphysical Ministry, graduate of Rhodes Wellness College and the Rising Sun Sanctuary,
Life Coach, Astrologer, Celebrant, Healer, Alchemist, Lightworker and Wayshower.  Keeper of a Grateful Jar and author of the Amazon Best-Seller "The Grateful Jar Project".
I have also been an independent parent to two beautifully vibrant old souls (and my greatest teachers) since 2007.
 Comments From Circle Participants: 
"Thank you for your skillful facilitation"
. . . . .
"One of the best facilitated circles I have ever attended."
. . . . .
"That healing visualization is just what I needed, thank you!" 
To receive invitations and links to each upcoming virtual moon circle, please click the link below to add your email address.
If you have any questions please contact me, I'd love to hear from you!