Love Letters to Your Life
(8 Weeks With A Grateful Jar)
Create a powerfully simple daily gratitude ritual and rediscover the wonder of life!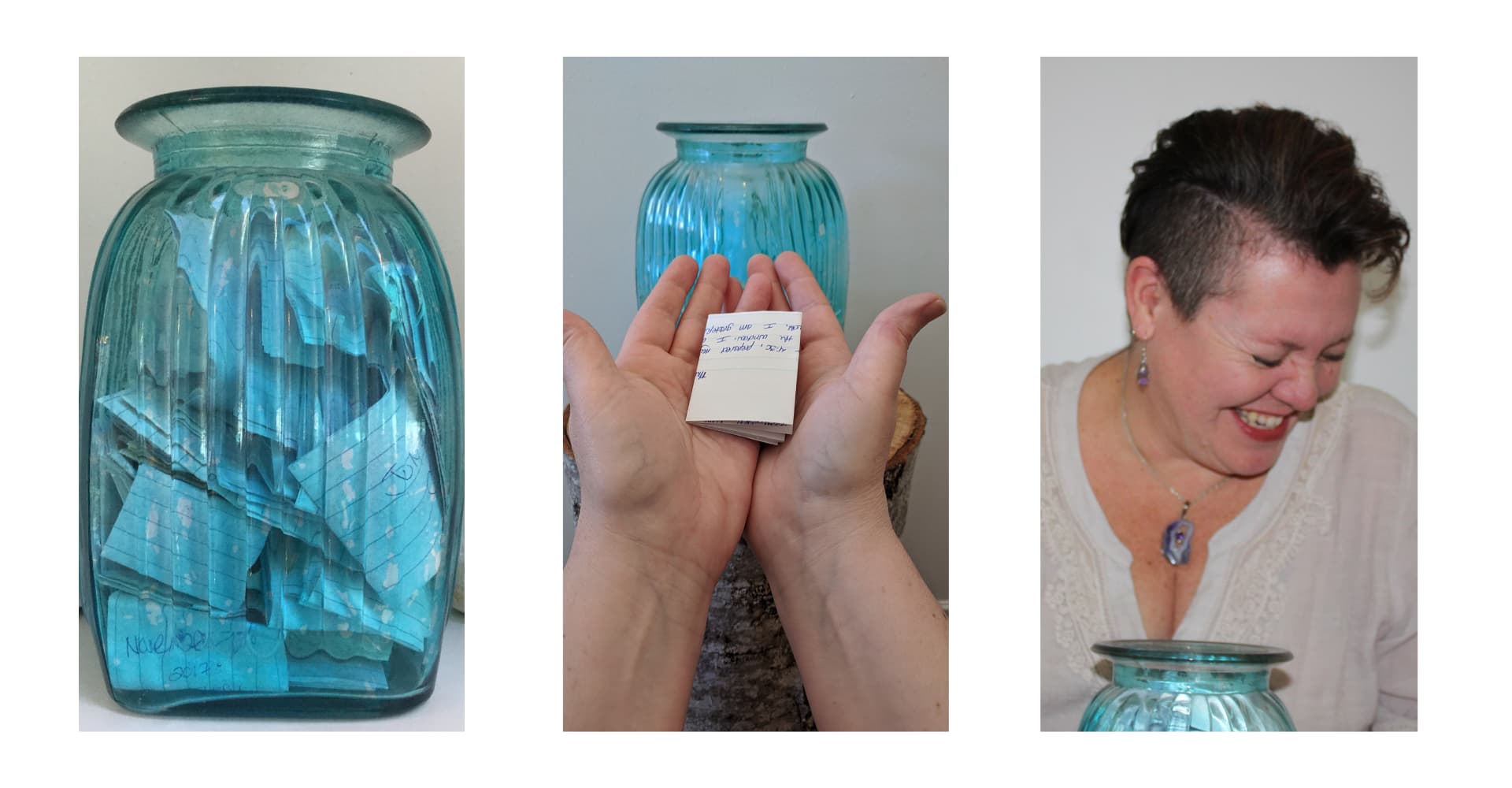 The Grateful Jar experience is for you if:
You yearn for a happier, more meaningful life, but don't know how to make that happen or where to begin.
You've noticed you tend to expect the worst and would like to become more hopeful.
You'd like to see the bright side, but doubt you could find it even if you had GPS, a detailed map and a compass.
Perhaps you're experiencing the doldrums of late winter. 
Maybe you've had a gratitude practice before but for whatever reason you stopped doing it. 
Or maybe you have a gratitude practice now, but you're not sure it's working. 
Welcome to the Grateful Jar Experience!
A powerfully simple daily practice that will transform your outlook on life!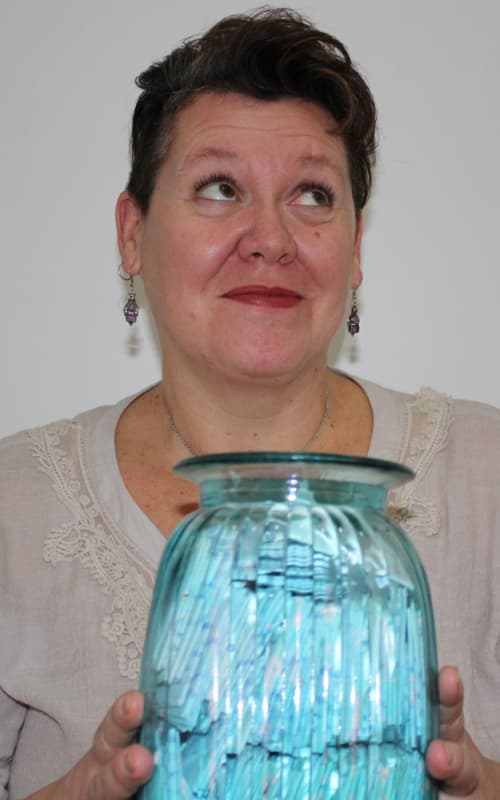 Creating a pocket of reflection and appreciation so you go to bed with a peaceful mind and a buoyant heart!
Meeting yourself with kindness and compassion. Beginning to love yourself, your body and your life! 
Shifting beyond limiting beliefs and becoming genuinely hopeful about your future!
Tapping into inner calm so you are less reactive or agitated!
Creating more balance in your moods allowing you to have more cheerful moments!
Discovering greater presence in your day and experiencing more patience and empathy not just with others, but with yourself! 
Imagine having a powerfully simple daily practice that keeps you anchored in hope, love and trust, no matter what curveball life throws at you!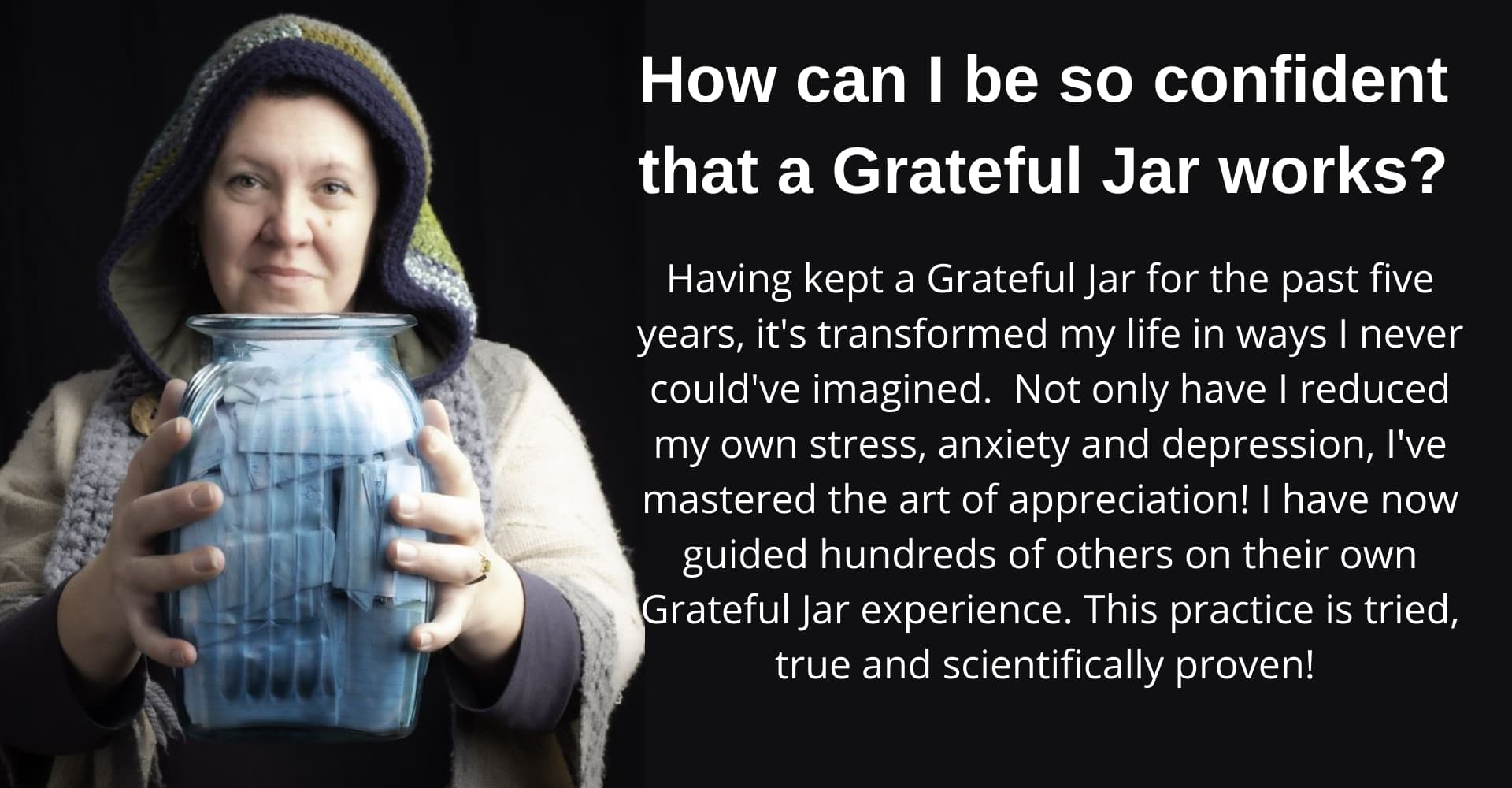 A Grateful Jar is a wonderful way to deepen your gratitude practice.  In this busy age, it can be easy to forget your gratitude practice, but this project reminds you of the importance of embedding gratitude into your day!

If you are seeking to  raise your vibration and fully connect with being present – then this is the perfect program for you! The benefits of the program are lasting as the guidance has become apart of my daily gratitude practice.  
Krystin's beautiful spirits shines as she leads what she practices daily.
The shifts I've experienced from the program are profound– my entire attitude has transformed to one of anticipation and excitement for the future… even in this crazy time we find ourselves in.  In short, I cannot recommend working with Krystin highly enough.  Your life will be transformed!
It's Been Scientifically Proven!
Daily gratitude practices have been extensively researched and scientifically proven: 
to enhance psychological resiliency so you can handle daily life events, whether big of small, with more ease!
to activate your parasympathetic nervous system and increasing the flow of feel-good hormones, decrease your anxiety and depression!
to lower blood pressure and reduce stress helping you

 

avoid burnout!
to reduce materialism so you

 

become more content with what you already have!
to lessen 

inflammation and improve physical healing on a cellular level thereby reducing physical aches/pains and have more energy!
to improve the quality and duration of your sleep so you wake up feeling grounded and ready for your day!
Now…
You may be thinking…
"I'm already pretty grateful"
Did you know that it's been scientifically proven that writing down what you're grateful for has a far greater impact than thinking or talking about it?
You'll be encouraged to cultivate gratitude for specific events from your day rather than practicing broad general statements of appreciation.
As a result you'll navigate your day with more presence and mindfulness.
Not only will you be surprised at the difference this powerfully simple act makes, your gratitude practice will be taken to entirely new depths!
I thought since I have a loose, regular habit of intentionally expressing gratitude most days, this would just be a nice addition.  It really surprised me that having this daily practice and the physical reminder of the ritual made such a difference! I'm recommending this program to everyone I know, even if they already have a gratitude practice.  You're in for some major happiness shifts!
Maybe you've even tried a daily gratitude practice in the past, but it felt forced and superficial. 
Science told me a gratitude practice was good for me, but I didn't think it was working.   The deepening of my practice is what has profoundly changed me and I would not have gotten there on my own!
"I'm not a fan of sharing in online community"
Hey, as a hugely-sensitive introvert, I completely understand!
Yet believe me when I say an extra level of magic happens within the community.
As a trained wellness coach and brilliant group facilitator and guide (someone else's words, not mine) I promise you a safe, sacred space where you will be met, and accepted, exactly where you are, yet gently invited to begin seeing your life from a new perspective.
And "promise" isn't a word I use lightly, just ask the humans I've raised.
My intention is that anyone who reads this and is on the fence about participating in 8 Weeks With A Grateful Jar take a leap of faith and sign up. I was unsure about joining but I'm delighted that I opened myself up to the opportunity!  With Krystin's encouragement and guidance, I established a consistent daily gratitude practice and it has transformed me. My 8 week journey was deepened by the other dynamic, authentic, and thoughtful members of the cohort. If you are drawn to this opportunity, I whole-heartedly encourage you to do it.
The more challenging life is, the more crucial it is to access the ability to acknowledge – and celebrate – gratitude.
Krystin provides the guidance and support to deepen gratitude into an uplifting and nurturing practice.  The weekly Zoom sessions enhanced my experience by providing an opportunity for connection and sharing.
This provided me with a deepening awareness of the present moment and helped tip the teeter-totter of my life back into gentle balance.  The presence of the other participants online adding their exploration and discoveries to my own, created a sweet and supportive community.
Daily gratuities written and placed in a jar might be something you've heard of, but how many people actually commit to doing it?
Soulful guidance, and encouragement, combined with weekly reminders, extra explanations and meditations will help you anchor this practice. 
The virtual community creates gentle accountability and allows for a-ha moments!  A very unique momentum quickly builds, and you'll begin noticing benefits sooner than you'd think!
We begin with a live drum journey in which you unearth your deepest desire and set your intention for our time together.
The weekly training module is released every Wednesday for you to watch at your convenience before our live Sunday session.
Each weekly module contains a suggested theme and meditations to help you deepen and expand your gratitude.
We gather for a co-created Q&A session on Zoom every Sunday at 11am (PST). If you can't make it, e-mail me any questions and I'll make sure they are addressed.  Can't make it live?  No worries!  Sessions are recorded and replays sent out weekly. 
We connect and share throughout the week in a uniquely positive and exclusively private group free from the distractions of social media. That's right, it's NOT a Facebook group!
Each Friday there is a video check-in encouraging you to acknowledge and celebrate your progress, because celebration is gratitude amplified!
We wrap the experience with a bonus finale session in which you are guided through a soulful reflection of your gratitude journey!
Module One:  Setting the Parameters and Establishing the Habit
Module Two:  Understanding Energy Attachments
Module Three:  Leaning In and Stretttttttcccccchhhing It Out
Module Four:  Practicing Presence 
Module Five:  Acknowledgement and Authenticity
Module Six:  When Shit Gets Real… Real Tough
Module Seven:  Shifting Into Acceptance of the Unpreferred
Module Eight:  Invoking Abundance

Finale: Soulful Reflection
Learn the number one pitfall of a gratitude practice (because who the heck would've thought there was one?) Well…there is and it's  BIG!!
Discover the emotion that frequently camouflages as gratitude so you can avoid having split energy.
Master the art of basking joyously as you pour your gratitude onto the page.
Be encouraged to explore the experiences of your day to increase presence and avoid the grocery list of trite clichés. 
Capture enchanted moments of the ordinary that would otherwise blur into the peripheral of life. 
Explore how to shift into acceptance of the unpreferred and soften your resistance to contrast. 
Learn how to navigate and maintain the practice when it feels like the world is crumbling out from beneath your feet. 
Understand how gratitude is a powerful manifesting technique and be encouraged to playfully connect with your dreams of abundance!
A daily gratitude isn't about plastering on a fake smile and carrying on.
It's about honouring your experiences of the day and daring to still find appreciation. 
with wonder and possibility!
Love Letters to Your Life: 8 Weeks With A Grateful Jar is based on the best-selling book The Grateful Jar Project and a culmination of five years of consistent daily gratitude ritual. 
The practice is tried and true. 
Designed to help you feel uplifted and meet your life with a sense of awe and reverence, the curriculum is engaging and lighthearted. 
At the end of the course, you'll be positioned to carry this transformational process with you throughout the rest of your days.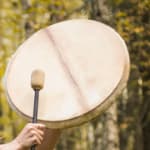 We begin the experience with a live drum journey in which you are taken on a guided visualization to unearth your deepest desire and set your intention for our ten weeks together.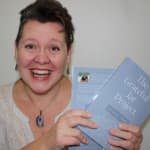 10 Weekly Group Sessions with Krystin
These weekly live sessions are devoted to questions and answers so you have clarity at all times.  We share the experience and a-ha moments thus far.  Don't worry, these sessions are recorded in case you aren't able to make it!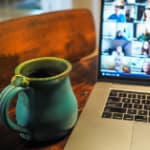 8 Weekly Uplifting Training Modules
Every Wednesday the newest module is released for you to watch at your convenience before our life Sunday session. Each module contains a suggested theme to help you explore broadening your appreciation.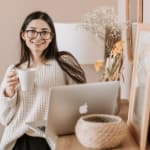 Join our uniquely positive and heart-centered online community where we connect and share through the week free from the distractions of social media.  That's right NOT a Facebook group!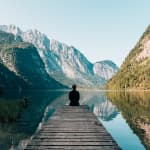 8 Weekly Uplifting Meditations 
To help you deeply and powerfully connect with entirely new levels of appreciation and gratitude.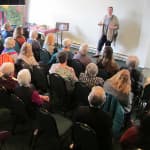 That's two full months of guidance, encouragement and support as you anchor this transformational habit!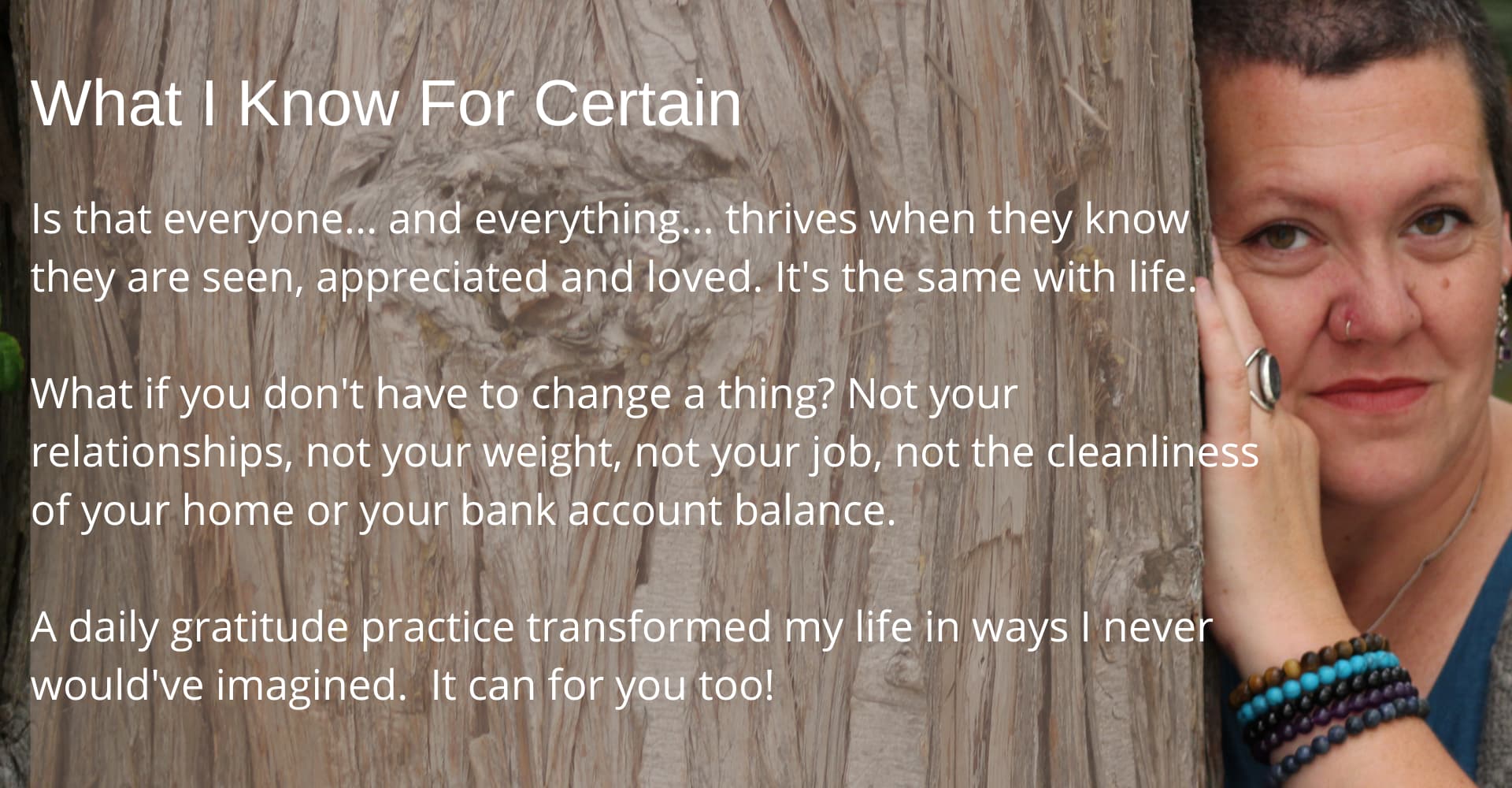 To read more about my journey with the Grateful Jar
I want to acknowledge the gentleness and love you will experience in this course.  It will elevate you into a realm of possibilities that will make your life so much more magical!
This is a truly lovely experience in which you will remember who you are. That in itself, is a gift, pure and true.
Krystin invited us to show up exactly as we were and gently guided us to notice what is around us with new eyes. A wonderful experience even for those who have a regular practice!
It can be tricky being a human on this planet, let alone during a global pandemic.  There are such utterly overwhelming moments, I fear the rough seas might sink me.  Anchoring myself deeply into this  present moment and gratitude helps me instill a sense of inner calm and okayness.
Love Letters To Your Life
(8 Weeks With A Grateful Jar)
INCLUDES: 
10 Live Sessions with Krystin
8 Weekly Inspiring Meditations
Our Exclusive Grateful Community
8 Weekly Uplifting Training Modules
Two Full Months of Guidance and Support!
3 Payments of $75
(Price in CAD or USD based on location)
Pay In Full $225
(Price in CAD or USD based on location)
Registration closes
Thursday February 18
Frequently Asked Questions
The program is ten weeks in total, beginning February 21 and ending Sunday April 25, 2021.
Why do you refer to it as "8 Weeks With a Grateful Jar" if the course is really ten weeks long?
The extra two weeks consist of the powerful guided visualization in which you unearth and set your intentions for the weeks ahead.  The final week is a soulful reflection of your eight weeks maintaining the Grateful Jar practice. 
When are the live group calls?
We gather on Zoom every Sunday at 11am (PST) beginning Sunday February 21.  Our final last live call is scheduled for Sunday April 25.
How long will I have access to the materials?
You will have access to the materials until December 31, 2021.  The doors to our online gathering space will close two weeks after the culmination of the course, allowing you ample time to exchange contact information with those you've connected with. 
How much time is required?
The recorded modules last anywhere from 10-15 minutes.  The meditations can run anywhere from 10 – 20 minutes, and our Sunday live sessions are an hour long.  Plus ten minutes daily to pour your gratitude onto the page. 
What is your cancellation and refund policy?
Given the digital nature of the program, there are no refunds.  If you are uncertain if this program is a fit for you, please send an email to:  krystinclarkcreates@gmail.com
Will I have direct access to Krystin?
YES! You will have direct access to Krystin during the weekly live calls and through the online community.  If you do not want to be a part of the virtual community, or if you have a confidential question, you can reach out to Krystin directly via e-mail. 
This program is for anyone genuinely wanting to appreciate their life more.  The most effective way to raise your vibration (or navigate change) is with a daily gratitude practice. 
I'm an introvert and I'm nervous about the online community.
The program is designed for you to engage as much, or as little, as you'd like.  I invite you to show up exactly as you are! It is my commitment to honour your time, your energy, and your capacity. 
I'm hesitant about the amount of time spent in front of a screen.
I understand, as such, the recorded modules are as condensed and brief as possible, as well as accessible for when convenient for you. 
What if I can't make the live sessions?
If you have a question and unable to make it live, I encourage you to send an email so your question can be answered.  The live sessions are recorded and replays are sent out. 
How does the payment plan work?
The first $75 payment is processed at the time of registration, with the remaining two payments of $75 scheduled every three weeks with Paypal.
If you have any other questions, or if you aren't sure this is right for you at this time, please send an email to:
krystinclarkcreates@gmail.com