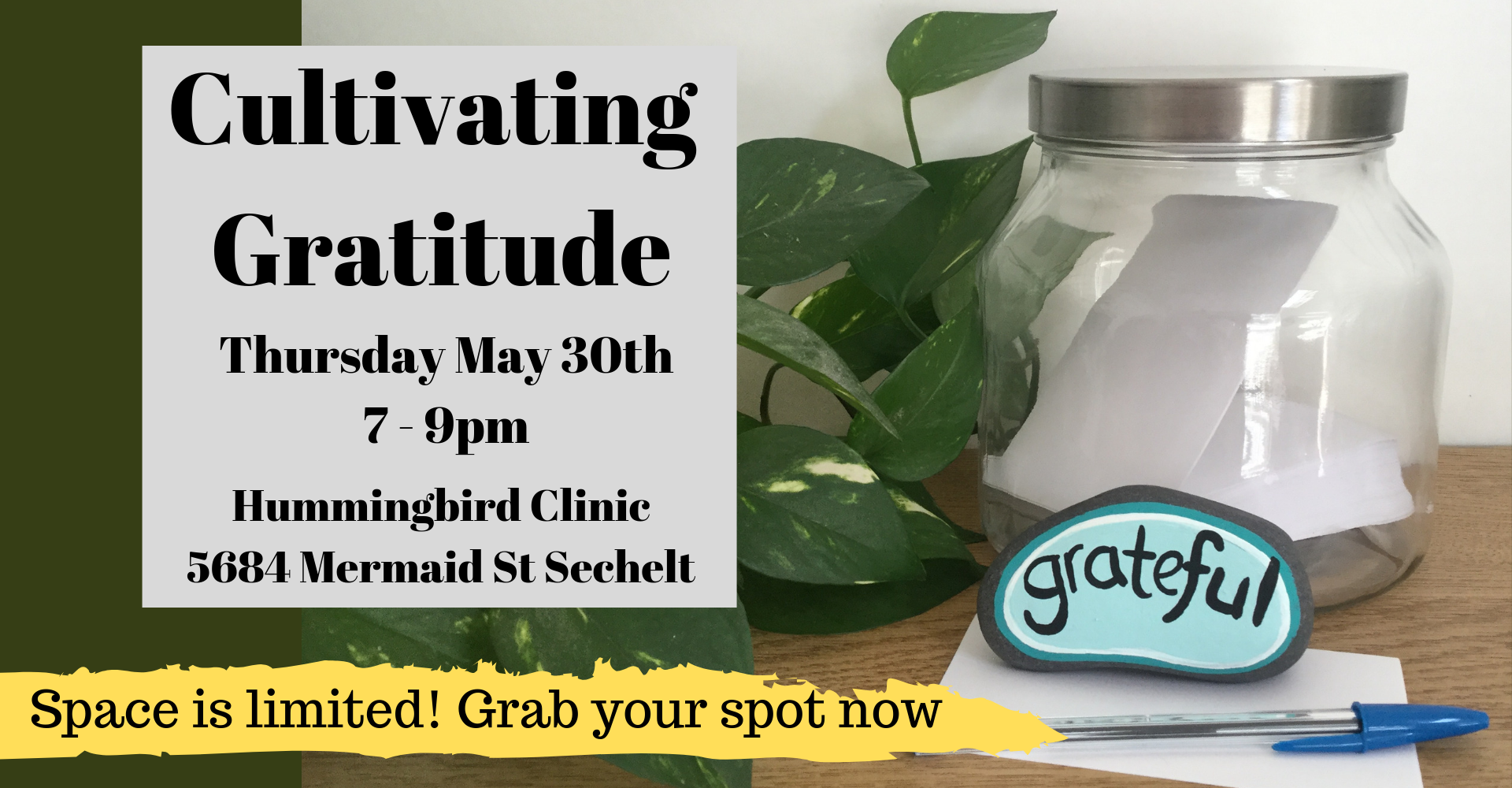 Are you looking to create more joy in your life?
Want to experience more heartfelt presence throughout your day?
Imagine savouring what each day brings.
Envision yourself going to bed at night filled with contentment and feeling hopeful about life! 
Join me for an evening of Cultivating Gratitude
By the end of the night you'll be inspired to embark on your own grateful adventure and you'll leave with EVERYTHING you need to develop and maintain your own daily gratitude practice!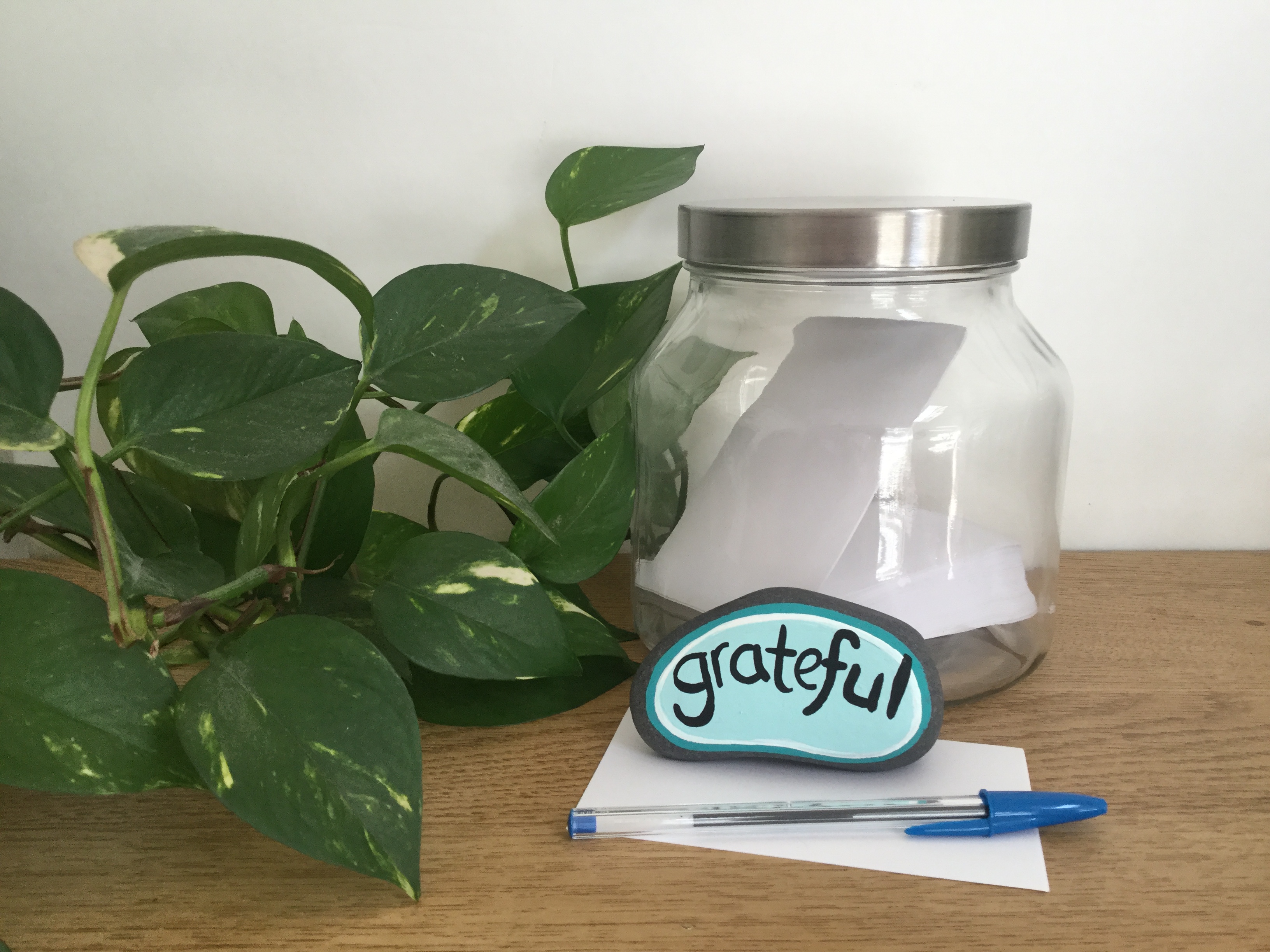 You'll receive:
Your very own grateful jar

100 Index Cards

Hand-painted rock paperweight (a fantastic visual reminder to pause and connect with feeling

grateful)

Good heavens, you'll be so prepared, you'll even get a pen! 

You'll also receive online support for the next thirty days as you develop and maintain your own gratitude practice.
Did you know daily gratitude practices have been

scientifically proven

to: 
reduce stress

lower anxiety and depression

increase optimism

amplify hope

lessen physical aches and pains

intensify vitality
Space is limited to 7 participants

Register Now

Cultivating Gratitude
Thursday May 30th 7-9pm
Hummingbird Clinic
5684 Mermaid St, Sechelt
$55 
Once payment is processed
you'll receive an email with further details. 
Talk soon!
Please note, when registering for Cultivating Gratitude you'll also be included in my regular monthly updates. 
If you do not wish to receive them, you can absolutely unsubscribe at any time.   

Krystin Clark is author of The Grateful Jar Project, an intimate recollection of a year-long commitment to practice gratitude everyday … for a year … no matter what.
And there was a lot of "no matter what" that year! She became an expert in shifting to gratitude even when life was putting her through the wringer.
While "The Grateful Jar Project" began as a year long experiment, it's been such a profound experience that it continues as a daily ritual nearly four years later.
Here's what people have said …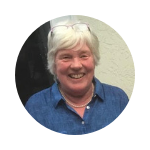 "Krystin boldly holds the essential banner of gratitude and waves this flag for others to embrace.  Lighthearted, inclusive and heartwarming she creates refreshed awareness of the importance of gratitude!"
Helga Grout
Pender Harbour Women's Connection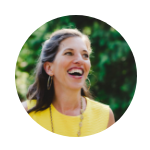 "Krystin is a dynamic speaker who offers energy, wisdom and a lot of laughs- which is one of the best ways to learn!" 
Victoria Maxwell
Wellness Warrior and Award Winning Keynote Speaker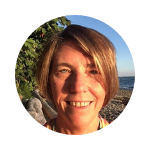 "I was inspired by one of Krystin's talks last year and started my grateful jar on the winter solstice 2018. I am so grateful I heard her speak and took up this practice.  My world is changing by the moment and each passing day.  More and more grateful as I breathe, pause and reflect." 
Shanti Sue
Purium Health Products