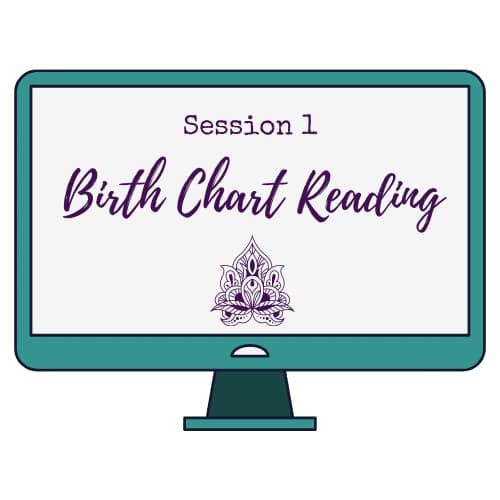 A 60-75 minute reading in which we:
Explore your cosmic blueprint of this lifetime so that you are empowered to step into your calling!
Reconnect with inherent gifts and abandoned dreams so that you can bring them to life! 
Receive energetic healing so that you call back any splintered shards of self.
Understand your relationship with money so that you can become a responsible money custodian! 
Identify outdated relationship patterns so that you can transcend self-sacrifice and people pleasing!
Learn what each planet, sign and house represents so that you have a solid foundation for our journey together! 
Establish a deeper relationship with your Guides, Angels, Messengers and Ancestors so that you feel their support deeply! 
A 60 Minute Exploration Session 
Be guided to carefully consider the Astrological 12 Houses within your own life so that you can begin to clearly identify energy leaks. 
Examine ways to claim back your power as your own so that you can begin undoing overdoing!
Reacquaint yourself with your own values and priorities so that you can navigate life with those as your very own North Star!
Within the first month of your Celestial Guidance journey, you will have experienced more than two hours one-on-one guidance and support. 
(You will not be lost in a crowd.)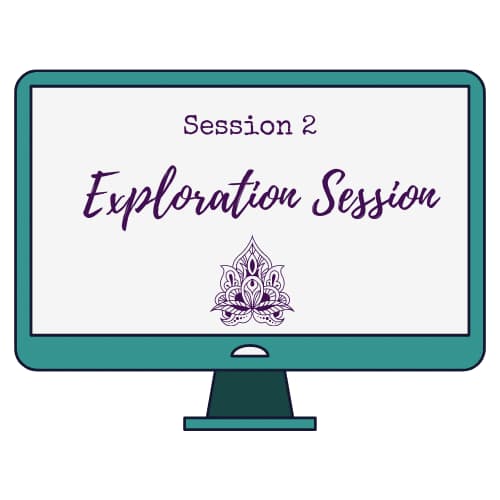 "Your Year Ahead" A 90 Minute Reading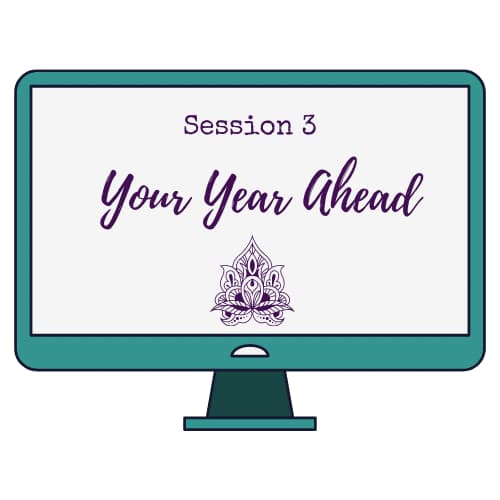 View the current astrology through the lens of your birth chart so you understand the core energetic themes that you'll be navigating ahead! 
Learn about the major upcoming planetary aspects, transits, specific moon cycles and eclipses and understand what they will be activating for you personally!
Recognize how the Universe is trying to get your attention and become clear what you are being asked to release or embrace
Begin pre-paving your path ahead so that you create ease! 
A 60 Minute Exploration Session 
Attune yourself to your intuition synchronicities so that you can recognize how The Universe is asking for your attention. 
Revisit previously identified personal energy leaks so that you can assess what boundaries require further attention.
An opportunity for you to re-anchor into what you have unearthed thus far so that you can claim your rightful place as co-creator of our reality!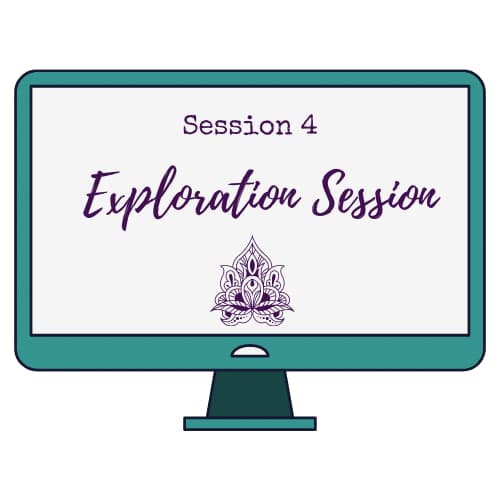 A 60 Minute Seasonal Reading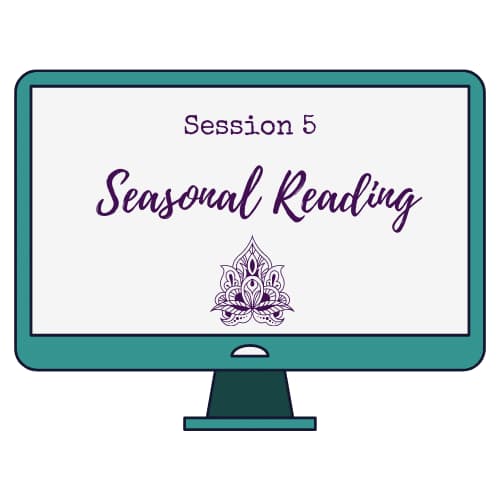 We dive deep into the season ahead exploring the specific aspects unique to you so that you can identify potential periods of ebb and flow. 
Gain deeper understanding of the season's New Moons and what it is activating within in your birth chart so that you can maximize your New Moon Intentions! 
Identify coping techniques and self-care strategies so that you remain empowered and in alignment for the season ahead! 
Walk away from our time together deeply anchored in Spirit, confidence and possibility! 
A 60 Minute Exploration Session 
Reconnect with your personal values and priorities so that you are deeply anchored in possibility!
Receive support and guidance for any situations that have arisen so that you remain empowered!
Reflect and acknowledge your milestones thus far so that you honour what is unfolding! 
Revisit the 12 Astrological Houses to identify what needs your attention.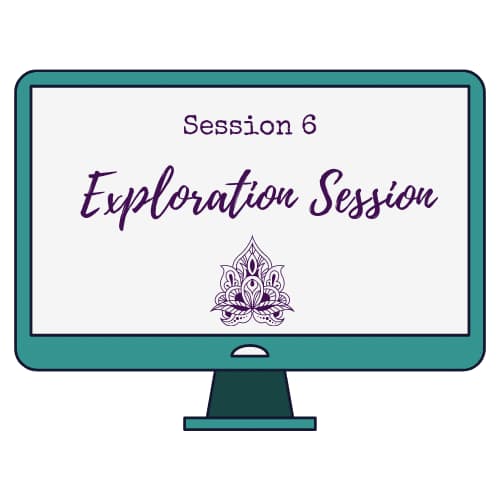 I loved the reading of my year ahead! It was interesting that you picked up on my possible move even though I haven't made a decision yet and the timing isn't confirmed. Hearing your insights was very reassuring and encouraging with lots of positive things to focus on. I really feel like I have a personal guide to keep me on track for the next twelve months!
In Our Four Months Together You Will Receive…
One sixty-minute natal chart reading (value $175)
Three sixty-minute Exploration Sessions (value $333)
One Year Ahead ninety-minute reading (value $395)
One sixty-minute Seasonal Reading (value $195) 
Three New Moon Reports (one each month) clearly explaining where the New Moon is happening in your personal chart, and what other aspects may be involved, so that you can maximize your New Moon intentions each month!
Three Full Moon Reports (one each month) illuminating where the Full Moon is happening in your chart, and what other aspects may be involved, so that you can powerfully connect with ebb and flow, waxing and waning!
12 weekly messages each Sunday reminding you to pause and lay out your week with deliberate intention, including identifying astrological aspects specific to your birth chart for you to harness!
12 weekly messages sent each Friday afternoon, reminding you to reflect on your week; honouring all you navigated and celebrating milestones and synchronicities- because what you focus on is amplified!
Looking to experience more creativity and play in your life?
You will receive six colouring/activity pages to help you bypass your inner critic, and joyously connect with your Higher Self!
Plus three New Moon Intention and three Full Moon Reflections colouring/activity pages for you to harness the power of the lunar phases. 
This Is Such A Powerfully Intimate Journey 
That I am only taking on THREE new Celestial Guidance
clients for Autumn and Winter 2021!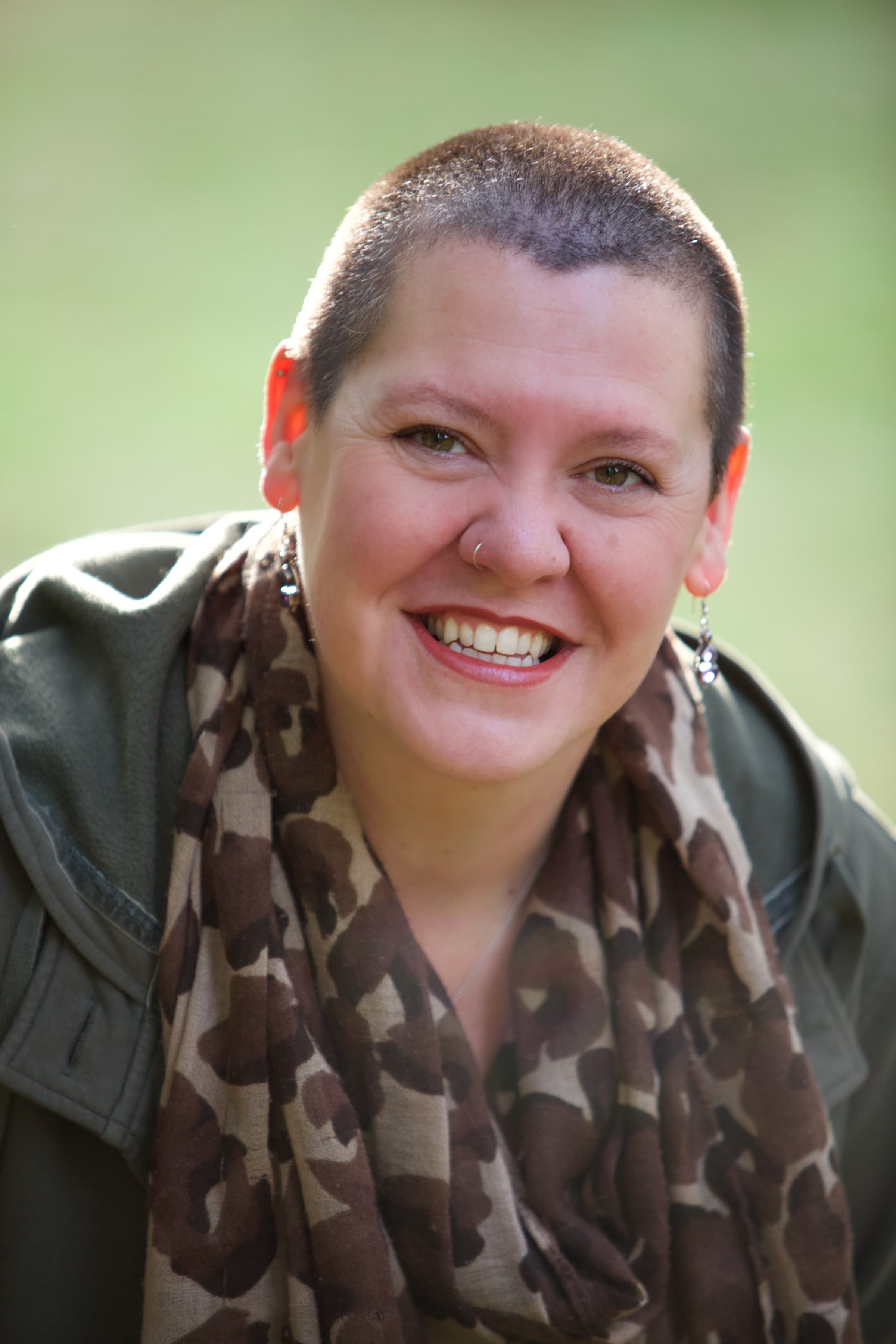 My unique abilities were predicted to a beloved elder years before my birth and, as such, I have been mentored in the esoteric as far back as I can remember. 
A life long student of Hermetic Universal Law, I am an ordained metaphysical minister, best-selling author and an intuitive astrologer that has been described by one particular client as "the most attuned spiritual teacher" she has ever worked with. (I'm still practicing receiving that compliment!)
An independent parent since 2007, I am a generational change-maker that has raised two amazing humans (now 17 and 20) who I taught Universal Law from a very early age.  They have both been empowered to follow their own inner guidance in every aspect of their lives and they continue to wow me as their powerful manifestation abilities unfold!
Graduate of a world-class program accredited by the ICF (International Coaching Federation), I support individuals in the archeological dig of unearthing their truest selves, help them claim their inherent gifts and guide them to harness unseen astrological aspects.
Krystin read and related to me in ways most people don't and can't, leaving me feeling safe, supported, understood and vastly inspired through it all.  You will love feeling the deepest parts of yourself awaken to your bigger purpose in this life.
My reading with Krystin felt like a glimpse into my soul and psyche. I feel like I finally understand the challenge and the gifts of who I am in a way that can now guide me as I continue to create and live my life. She has a gift for extracting and sharing the truth!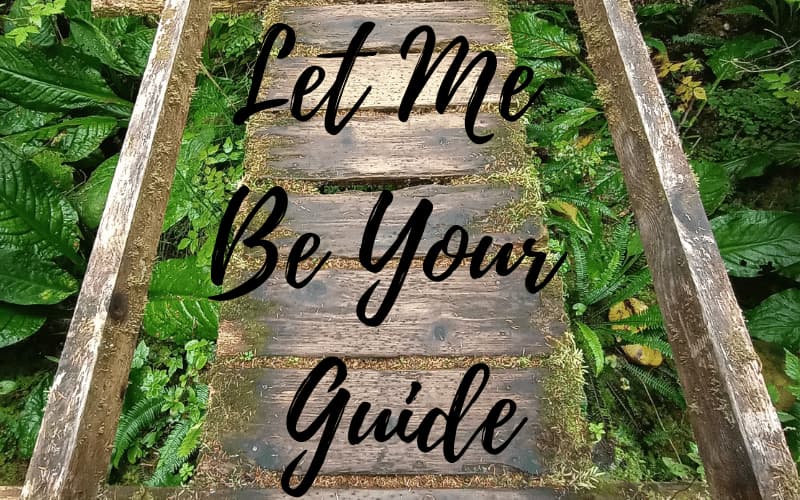 Your investment for this potent journey is
This is such a powerfully intimate experience that I am 
only accepting THREE new Celestial Guidance clients for 
If you are ready to explore the possibilities, e-mail me at:  krystinclarkcreates@gmail.com
All emails will be replied to within 3 business days.
But when these three spots are filled- they are gone.