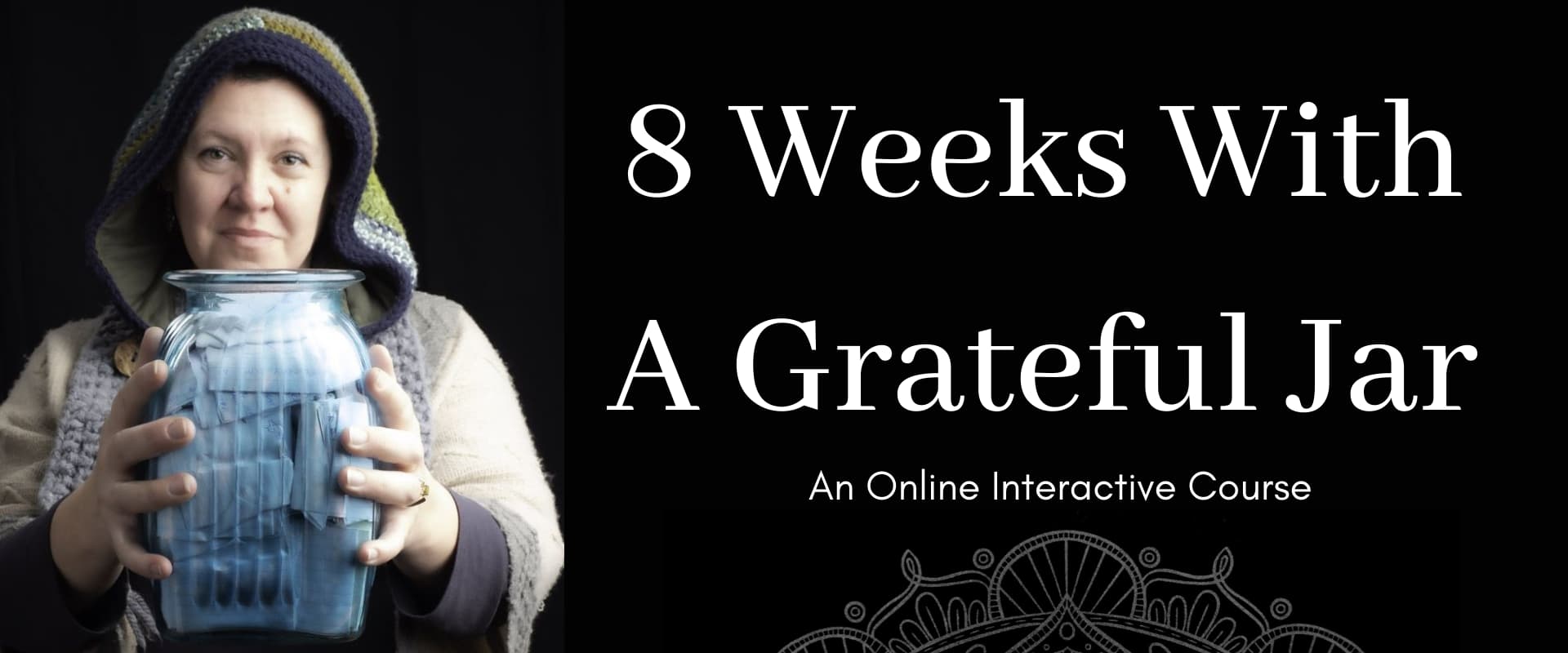 Reclaim your experience for the rest of 2020
I'm not going to mince words:  It has been a dumpster-fire of a year.
Never before have we experienced such obvious polarity, disrespect and division. 
We fear for the health and well-being of our loved ones in ways we never could have imagined.
And if that weren't enough, it seems democracy is dissolving right before our very eyes.
Yet despite the turbulence and disbelief, you made it thus far.
You are still here.
But you are exhausted and overwhelmed.
Anxiety, uncertainty and depression are at an all-time high.
What if you could redefine your experience for the rest of 2020?
Transform your outlook with this powerfully simple practice!
Would you like to anchor yourself in gratitude and hope?
Imagine going to bed with a peaceful mind and a buoyant heart, as well as improving both the quality and the duration of your night's sleep.
Envision yourself greeting each morning uplifted with a sense of wondrous anticipation.
Ground and centre yourself in peaceful contentment while deeply rooting a powerful, and insanely simple, daily practice.
Let's embark on a journey of appreciation, possibility, and heartfelt connection!
Join me for 8 Weeks With A Grateful Jar!
Daily gratitude has been scientifically proven to:
– enhance psychological resiliency so that you handle the big and small daily life events with more ease
– activate your parasympathetic nervous system so that you increase the flow of feel-good hormones, decrease your anxiety and depression 
– lower blood pressure, reduce stress so that you avoid burnout
– reduce materialism so that you become more content with what you already have
– lessen inflammation and improve physical healing on a cellular level so that you reduce physical aches/pains and have more energy
– improve the quality and duration of your sleep so you wake up feeling grounded and ready for your day
Krystin creates a refreshed awareness of the importance of gratitude in our lives!
Krystin demonstrates how inspiring mindfulness and gratitude can be in everyone's lives.
Krystin exudes positive energy and her enthusiasm for cultivating gratitude is contagious!
Reconnect With Wonder and Possibility
Based on the best-selling book The Grateful Jar Project, 8 Weeks With A Grateful Jar is a culmination of five years of consistent daily gratitude ritual.  The practice is tried and true.  The content is engaging & lighthearted and the program is facilitated  by a captivating and charismatic wellness life coach, award winning speaker, story-teller and facilitator. 

8 Weeks With A Grateful Jar is designed to help you feel uplifted as you navigate life and meet it with a sense of awe and reverence.
You will be supported in the establishment and maintenance of this profoundly simple ritual and you'll begin honouring your life with an entirely new perspective and level of appreciation.  At the end of the eight weeks, you'll be positioned to carry this transformational process with you throughout the rest of your days. 
8 Weeks With A Grateful Jar:
Week One:  Setting the Parameters and Establishing the Habit
Week Two:  Understanding Energy Attachments
Week Three:  Leaning In and Stretttttttcccccchhhing It Out
Week Four:  Practicing Presence 
Week Five:  When Shit Gets Real… Real Tough. 
Week Six:  Shifting Into Acceptance of the Unpreferred
Week Seven:  Invoking Abundance
Week Eight:  Crafting Your Personal Closing Ceremony
If you are seeking to begin or deepen your gratitude practice, raise your vibration and fully connect with being present – then the Grateful Jar Project is the perfect program for you.  Krystin's beautiful spirit shines as she leads what she practices daily.
What You'll Receive:
– 8 x gratitude trainings to anchor the new habit and help you explore your own possibilities (new training sent out every Thursday) 
– 8 x live weekly sessions where we share the journey thus far and open it up for Q&A (don't worry, replays are available if you aren't able to make the live calls)
– Access to an amazing group of people in our private Facebook community 
– Weekly uplifting visualization recordings to help you deeply and powerfully connect with your gratitude
– Weekly gratitude prompts that will assist you in reconnecting with the wonder of it all
– A playful means of inspiring yourself to develop this powerful new habit
– Two full months of guidance, encouragement and support as you lean into this new practice!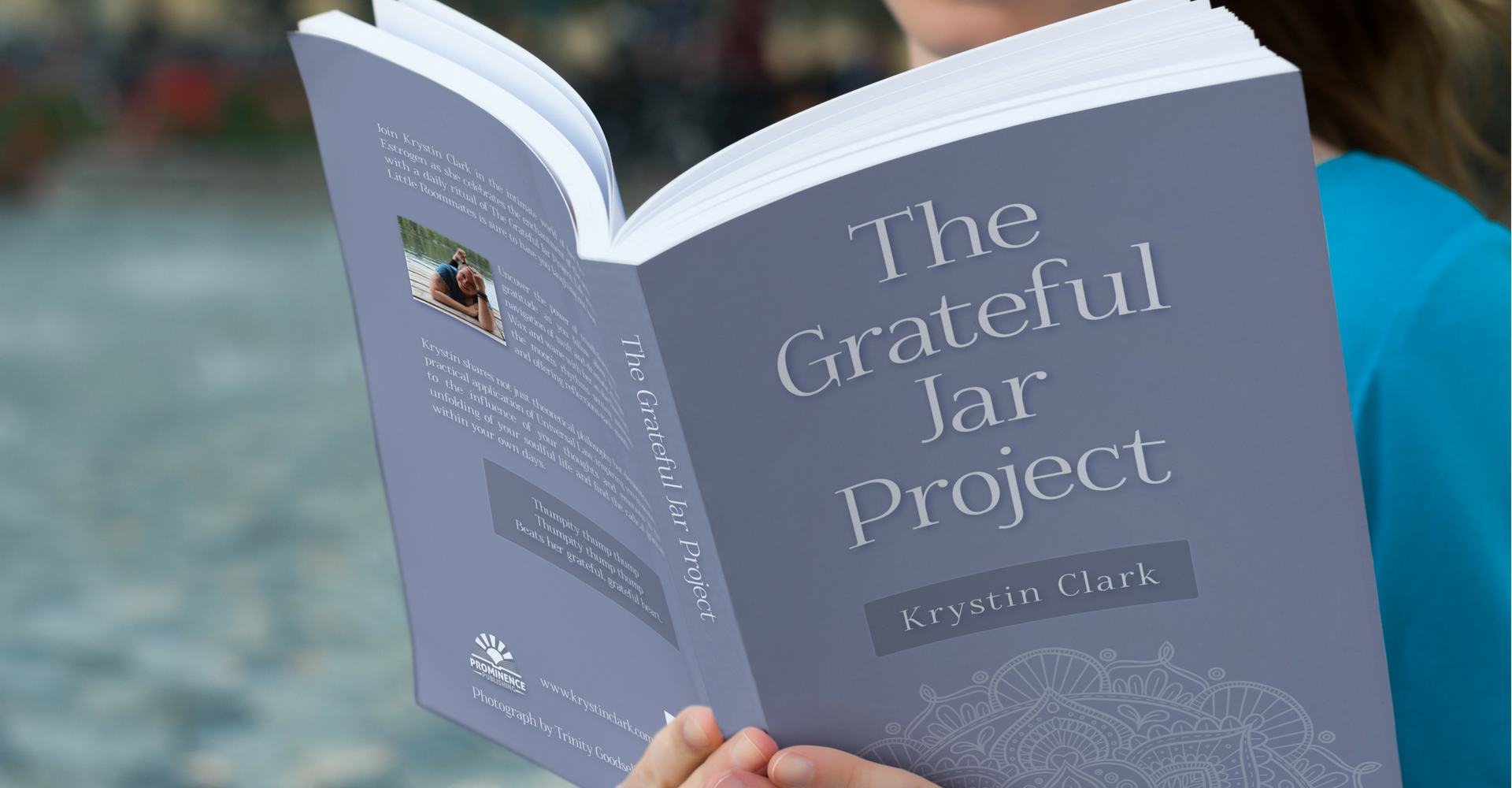 Special Bonus Offer!  
Receive a copy of the best-selling book, The Grateful Jar Project, an intimate memoir of my year long commitment to daily gratitude… no matter what. The daily practice quickly became an uplifting coping skill for my family as we navigated profound and unforeseen changes.
Registration is now closed.
Want to be informed when 8 Weeks With A Grateful Jar is offered again?
Krystin's soulful support and encouragement brought my gratitude practice to a new level. I am recommending this program to everyone I know, even if they already have a gratitude practice.
Krystin provides the guidance and support to deepen the act of being grateful into an uplifting and nurturing practice.  I find that keeping my 'grateful jar' in view cheers me throughout the day!
Anchoring myself deeply into this very present moment through my practice of writing gratitudes helps me instill a sense of inner calm and okayness.   
"The shifts I've experienced since the program are profound – my entire attitude has transformed to one of anticipation and excitement for the future… even in this crazy time we find ourselves in.  I cannot recommend working with Krystin highly enough. Your life will be transformed."
~ Victoria Gazeley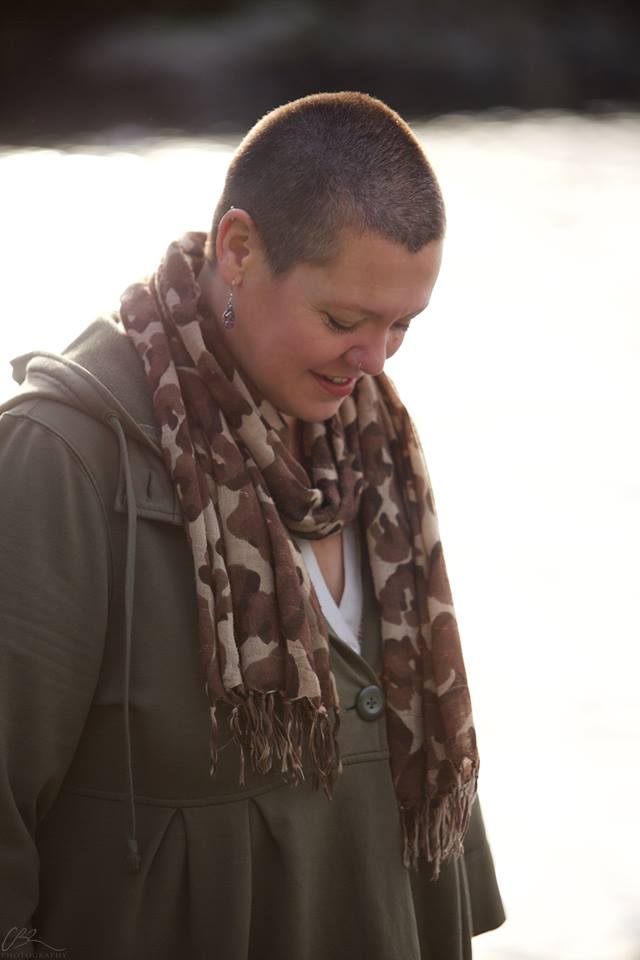 I am the author of the Amazon best-seller, The Grateful Jar Project. An intimate memoir of my year long commitment to daily gratitude… no matter what.  
An independent parent since 2007,  I'm a life coach, an ordained metaphysician, astrologer & entrepreneur.
Without a doubt, my daily gratitude practice has transformed my life in ways I never could have imagined.
The Grateful Jar Project, which began as a "curious experiment", quickly became so empowering that it continues to be a daily ritual more than five years later.
Not only have I reduced my own stress, anxiety and depression, I have mastered the art of appreciation, shifting a simple practice into profound mindfulness.
Krystin inspired me to start my grateful jar in 2018. My world is changing by the moment! As I breathe, pause & reflect, I am becoming more & more grateful with each passing day!
Krystin's workshop gave me new appreciation & a different perspective of daily gratitude. She invited me to show up exactly where I was & gently guided me to notice, with new eyes, all that is around me.
The Grateful Jar Project workshop was incredibly valuable! Krystin's devotion and unique approach has had a big impact on my gratitude practice and the depth of my own experience.
Registration is now closed.
Want to be informed when 8 Weeks With A Grateful Jar is offered again?
"The Grateful Jar Project is a wonderful way to deep your gratitude practice.  In this busy age, it can be easy to forget your gratitude practice, but this project reminds you of the importance of embedding gratitude into your day!"
~ Glennis Mark