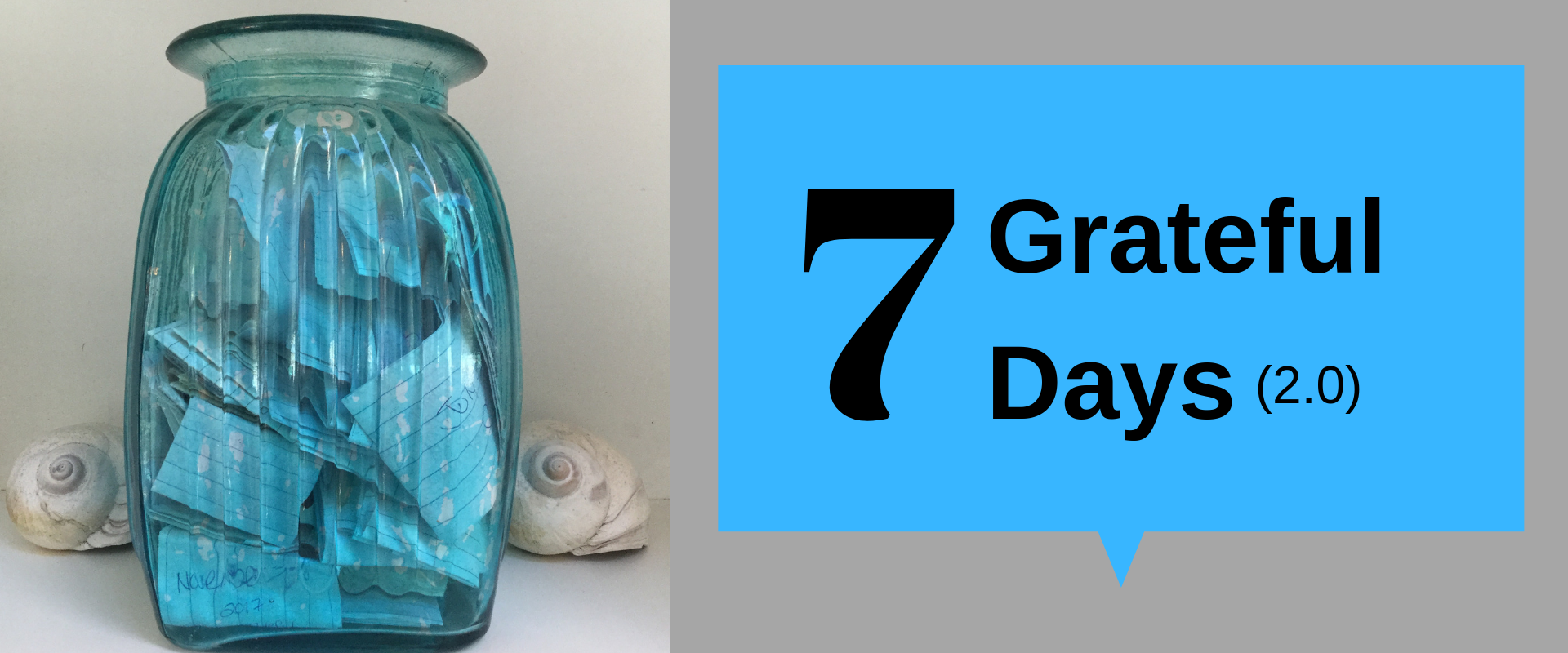 We each have the power to influence how much we enjoy our

lives.
When I first embarked on The Grateful Jar Project, nearly four years ago,
the biggest obstacle I faced was remembering to practice. 
7 Grateful Days is my complimentary offering to support you in developing and maintaining your

own daily gratitude ritual. 
You'll learn more about the benefits of a daily gratitude practice, discover
how to amplify the benefits and be provided with prompts

to help you
uncover your own gratitude throughout your day.
7 Grateful Days … I hope you'll join me.