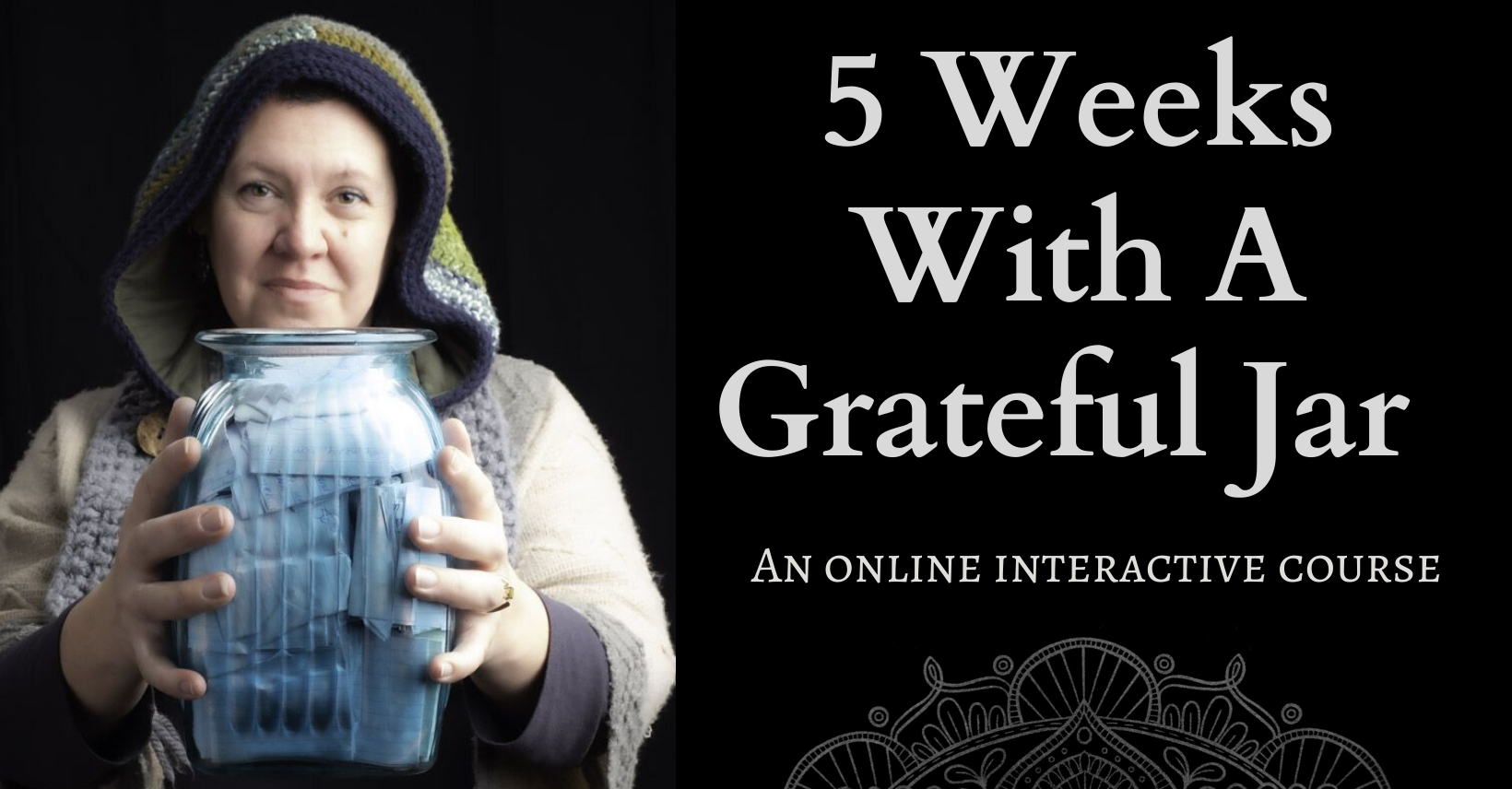 In the blink of an eye our world shifted.
Your emotions may be all over the map as you surf into the unknown.
One of the most powerful ways to navigate transition is with a daily gratitude practice.
Your thoughts create your emotions, and your emotions influence your entire outlook on life.  Whatever you look for, you will find evidence to support. 
Are you ready to reduce your stress and anxiety, increase your sense of contentment, and become a beacon of hope for your family?  Then please join me for 5 Weeks With A Grateful Jar.
5 Weeks With A Grateful Jar
An online course supporting your shift into mindfulness and gratitude.
Based on the Amazon best-selling book, The Grateful Jar Project.
Daily gratitude has been scientifically proven to:
enhance psychological resiliency, whether to daily life events or in response to traumatic events

activate your parasympathetic nervous system and increase the flow of feel good hormones

lower blood pressure, reduce stress, 

and be less inclined to experience burnout

decrease anxiety and depression

reduce materialism and become more content with what you already have

lessen physical aches/pains, 

inflammation and even improve physical healing on a cellular level

reduce fatigue, improve the quality of your sleep and actually get more sleep each week!
Transform your outlook with a powerfully

simple

daily gratitude practice.
5 Weeks With A Grateful Jar
Here's The Flow of the Course:
Each Sunday morning your new training is released via email, in which you are notified of the weekly theme to support you in connecting with gratitude each day
We will connect and share throughout the week in a private and confidential Facebook group, where there will be helpful prompts expanding on the week's theme
Each Wednesday we gather in a Zoom meeting for a live Q&A session to support your development of this new habit
Each Friday there's a video check-in encouraging you to celebrate your progress, because celebration is gratitude amplified!
Krystin inspired me to start my grateful jar in 2018. My world is changing by the moment! As I breathe, pause & reflect, I am becoming more & more grateful with each passing day!
Krystin's workshop gave me new appreciation & a different perspective of daily gratitude. She invited me to show up exactly where I was & gently guided me to notice, with new eyes, all that is around me.
The Grateful Jar Project workshop was incredibly valuable! Krystin's devotion and unique approach has had a big impact on my gratitude practice and the depth of my own experience.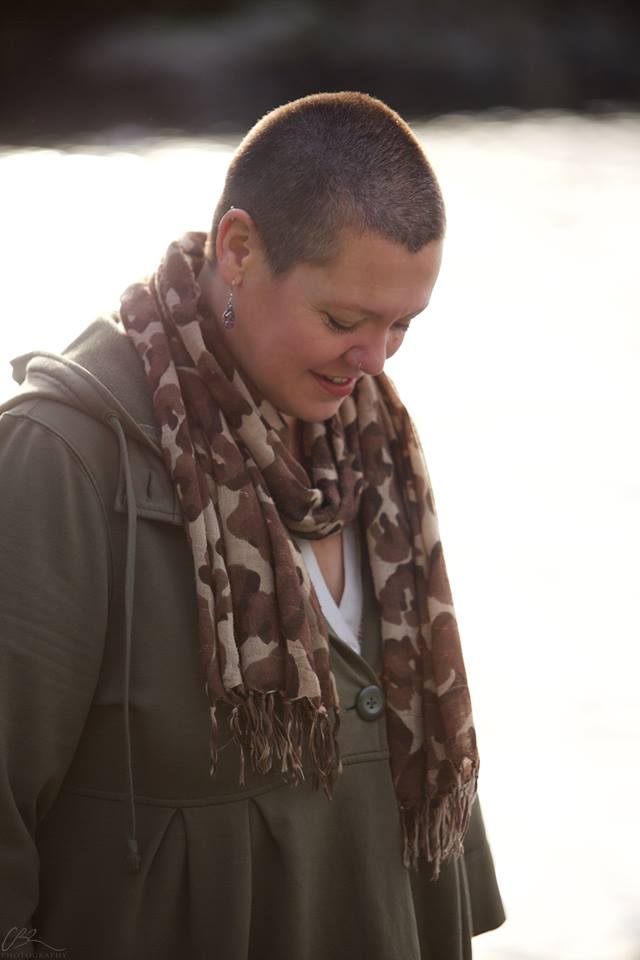 I am the author of the Amazon best-seller, The Grateful Jar Project. An intimate memoir of my year long commitment to daily gratitude… no matter what.  The daily habit quickly became a coping skill for my family as we navigated the raw chaffing pinch of British Columbia's dire rental housing shortage and a variety of chaotic unforeseen changes.
An independent parent since 2007,  I'm a life coach, an ordained metaphysician, astrologer & entrepreneur.
Without a doubt, my daily gratitude practice has transformed my life in ways I never could have imagined!
The Grateful Jar Project, which began as a "curious experiment", quickly became so empowering that it continues to be a daily ritual more than five years later.
Not only have I reduced my own stress, anxiety and depression, I have mastered the art of appreciation, shifting a simple practice into profound mindfulness.
Course Outline:
Week One:  Establishing the Habit
Week Two: Leaning In and S-t-r-e-t-c-h-i-n-g  It Out
Week Three:  Raising Your Vibration
Week Four: Gratitude As A Manifestation Technique
Week Five:  Setting Yourself Up For Continued Success
What You'll Receive:
Five weeks of guidance, encouragement and support as you lean into this new practice

Five gratitude trainings to anchor the new habit and help you explore your own possibilities

Five weeks of gratitude prompts that will assist you in reconnecting with the wonder of it all

Five live weekly sessions (don't worry, replays are available if you aren't able to make the live calls)

Plus, you'll receive a creative, playful means of inspiring yourself to develop this powerful new habit!
Your investment for this transformational, 5 week interactive journey is $97 (Cdn)
Registration is now closed.  
Krystin creates a refreshed awareness of the importance of gratitude in our lives!
Krystin demonstrates how inspiring mindfulness and gratitude can be in everyone's lives.
Krystin exudes positive energy and her enthusiasm for cultivating gratitude is contagious!
"Krystin, that was really, really inspirational, I thought I was already very grateful, but there are so many things you have opened my eyes to!"                                                                                                   
~Susan