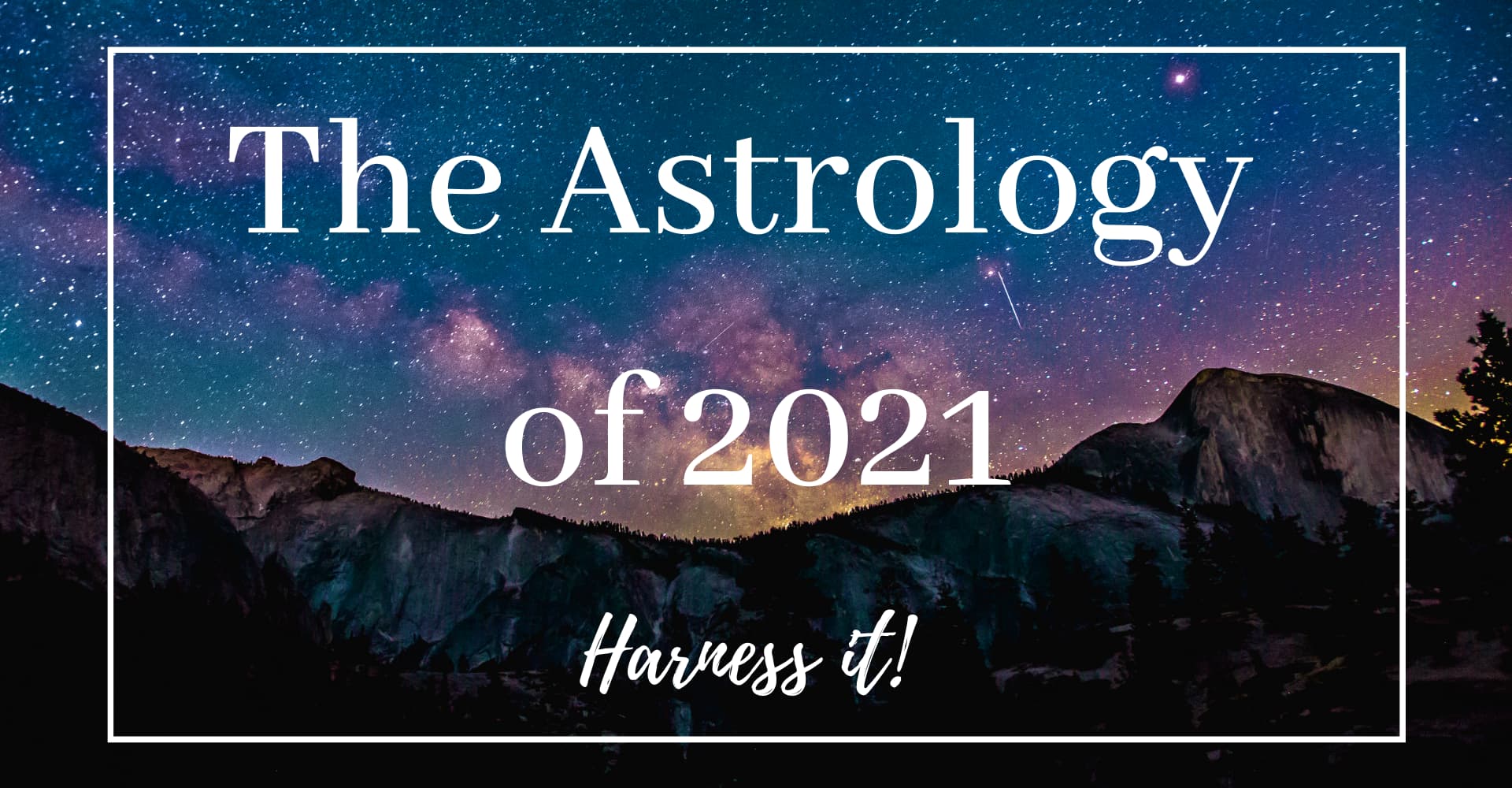 Learn How To
Harness The Energies Ahead
This sixty-minute webinar replay walks month by month through 2021,  highlighting specific dates, periods and themes for 2021.
unearth the elusive periods where all of the planets are direct so you can powerfully embrace this window.
learn when specific planets are changing zodiac signs and how that may manifest so you can minimize disruption.
receive the dates of all the Mercury Retrogrades for the year so that you can transcend retrograde superstition and be empowered. 
determine the dates and placements of all New and Full Moons so you can maximize intention setting and honour times to release.
"Moons of 2021" e-book summarizing all the dates and details of the New and Full Moons
End Of Year Reflections (journal prompts) to support you in honouring all you navigated in 2020.
A $30 credit towards any natal chart reading (offer expires March 31, 2021).
Remarkable value for only $15! 
Krystin explains in plain language all things about planets, houses, moon and sun!
I have a much clearer vision of my path forward as well as a much beter understanding of astrology. 
Krystin delivers her knowledge and insights of all things astrological with clarity, honesty and efficiency. 
I am a deeply sensitive intuitive that communicates from the heart.
Having read astrological charts for thousands of individuals, my approachable nature immediately puts my people at ease and I am able relay information in a very easy to understand way. 
For the past three years I have released weekly astrological energy forecasts designed for the viewer to easily apply astrology to their every day, offering strategies to navigate energies and create ease in their week ahead. 
To subscribe to my free weekly astro energy forecasts sign up here.